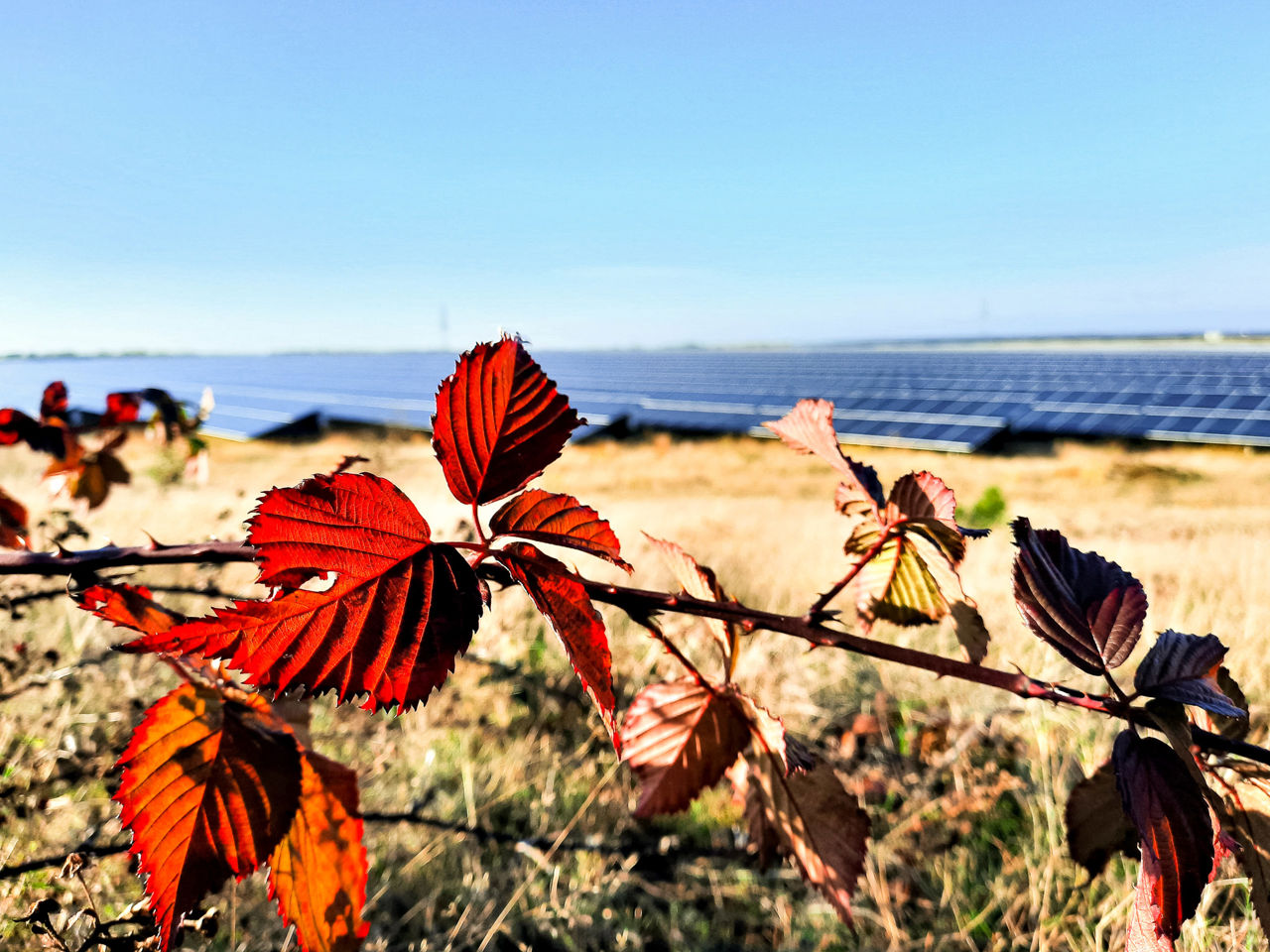 Greybarn Solar Farm
We are proposing a 44 hectare solar farm with battery storage to the south of Tye Lane, near Bramford, Mid Suffolk.
We are proposing a 29MVA solar farm with up to 104MW of battery storage. If consented, this 44 hectare site would generate over 41 gigawatt hours of electricity each year. This could power around 9,200 homes.
This site has been carefully chosen for its potential to deliver solar-powered electricity to the grid, helping meet regional and national renewable energy targets.
Throughout 2021, we sought feedback on our initial proposal from local residents and communities. Based on this feedback, we have reduced the area of solar panels, removed a proposed access route on Tye Lane and located electric equipment and batteries closed to the Bramford substation.
To help local biodiversity and wildlife, we are proposing to create a new community orchard and have created habitat and ecology plans for the site. We will also be adding new plants and trees.
The Greybarn solar farm application was submitted to Babergh and Mid Suffolk Council in February 2022.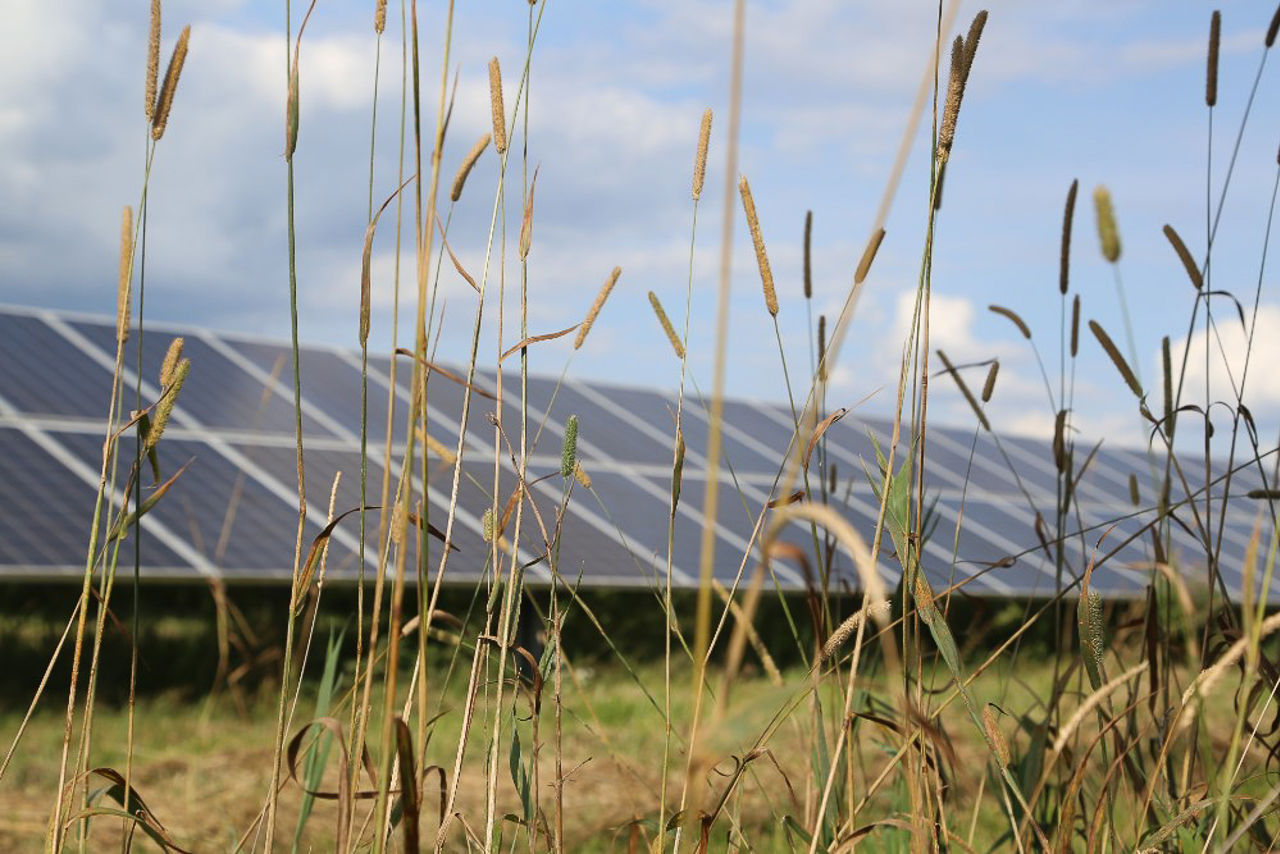 Renewable energy – targets and benefits
In June 2019, the UK government amended the Climate Change Act of 2008 and set a legally binding target to achieve net zero greenhouse gas emissions by 2050. Their aim: to set a world-leading target that will bring to an end the UK's contribution to climate change. The Suffolk Climate Change Partnership's (SCCP) local authority members have declared a 'climate emergency' and are committed to make Suffolk carbon neutral by 2030.
Greybarn solar energy farm could be a step in this energy transition, producing enough clean, renewable electricity for nearly 9,200 homes.
The project intends to deliver other benefits – a community benefit fund, business rates contribution to the local economy, local jobs and supply contracts, as well as improvements to wildlife, with long term habitat management being a big part of the plans.
Read about solar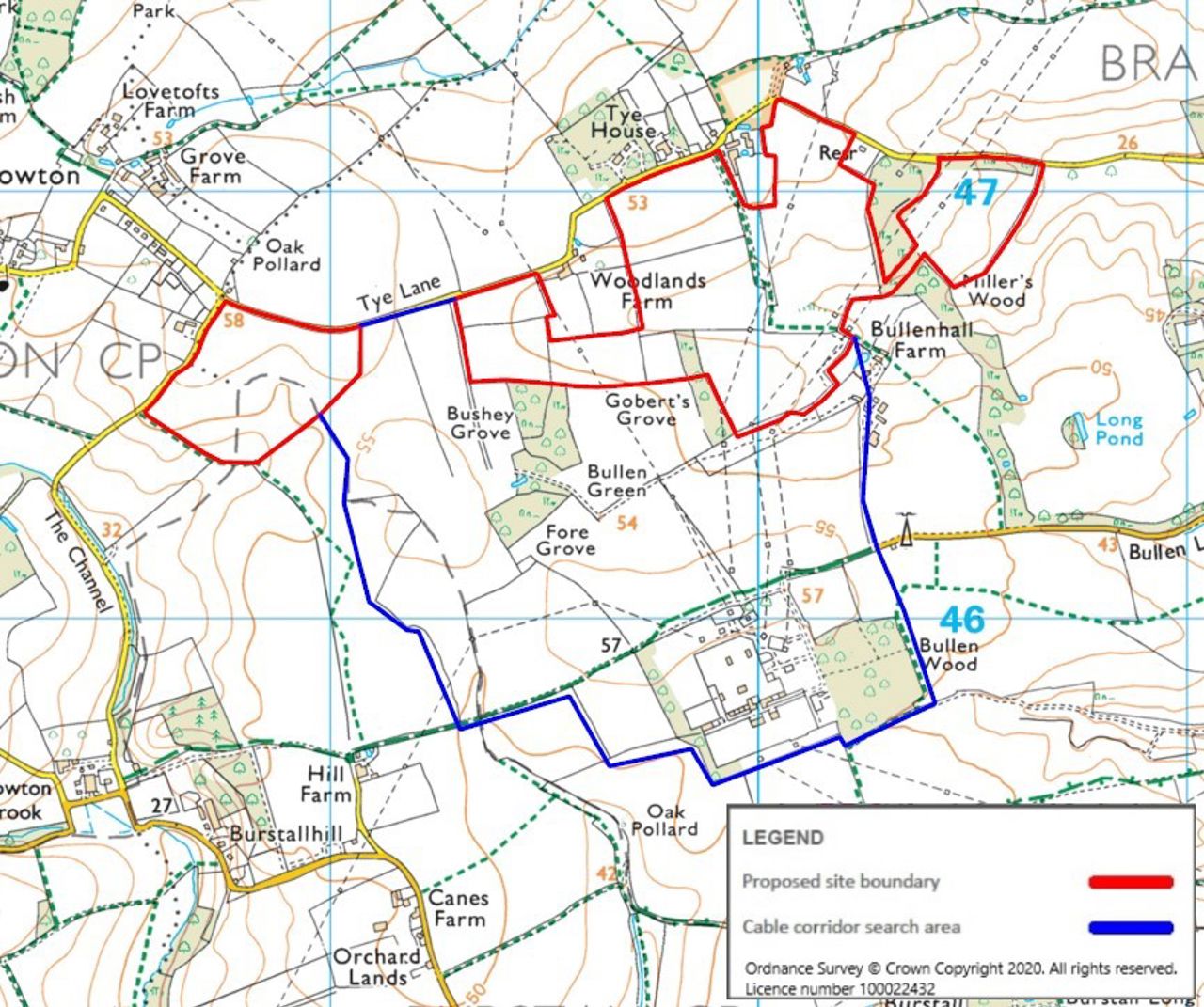 Location
Finding a suitable location for a solar energy project is a careful balancing act. This proposal is located on farmland off Tye Lane, outside the town of Bramford. Surrounding it are fields, private properties and farmsteads and nearby are the villages of Flowton, Burstallhill and Burstall. This image shows the approximate location.
This site has been carefully selected as part of a detailed feasibility process which includes considering designated areas, land grade and levels of solar energy. Local electricity grid connections have been analysed to identify where there is capacity to receive the amount of electricity being produced. A multitude of surveys have or are being carried out, such as ecology, landscape and flood risk to assess the lands suitability for solar energy farm use.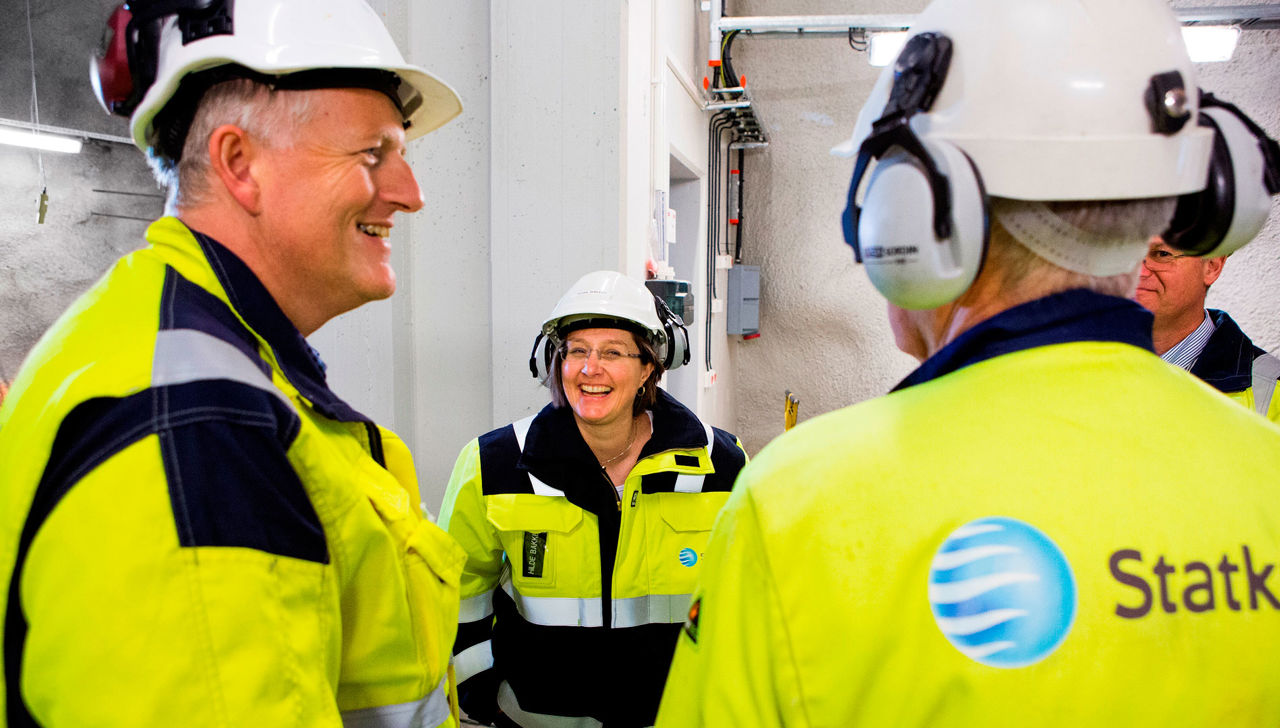 Why Statkraft?
Statkraft is Europe's largest generator of renewable energy and the leading developer in the European solar market. Having acquired solar pioneer Solarcentury in November 2020, our highly skilled development team operates across 21 countries with a 10GWp pipeline.
Our vision is a world that runs entirely on renewable energy. We believe that renewable energy can power every industry, every business, every community, every home. It can power progress. It can power possibilities. For us to meet growing energy demand, keep our planet's temperature below breaking point, and close the gap for nearly one billion people in the world who still have no access to electricity, renewable energy can't be part of the solution - it must be the solution.
When developing a project, Statkraft manage the whole process – from the early stages of community engagement, to submission of a planning application, to financing, construction and operation of the solar energy farm. We will engage with the neighbouring communities in advance of submitting any planning application, and we welcome community suggestions and views.
Read more about our ambitions
Opens in new tab or window
Estimated timeline
1 - Early public engagement

2 - Assessments, surveys & reports

3 - Planning application submission

4 - Proposed construction
Questions
If you have any questions or queries about Greybarn, please get in touch with the project team.
Email us: ukprojects@statkraft.com
Call us: 0800 772 0668
We would like to hear from anyone in the area who thinks their business may be a suitable supplier to the project. We are interested in hearing from companies that usually supply construction sites, as well as off-site services such as lodgings, restaurants and catering. Please get in touch via the above address with your details.
Your project developer
David Cassidy is the developer for this project. Don't hesitate to get in touch.

Further reading
Solar power

The world is embracing solar power on a scale we haven't seen before; it's a clean, abundant source of energy bringing benefits at the local and global scale. Statkraft has developed solar projects...

Read more

Renewables leader Statkraft boosts solar capability with the acquisition of Solarcentury

Statkraft, Europe's largest producer of renewable energy, has signed an agreement to acquire the solar pioneer Solarcentury. Together the companies are well positioned for accelerated growth in solar...

Read more