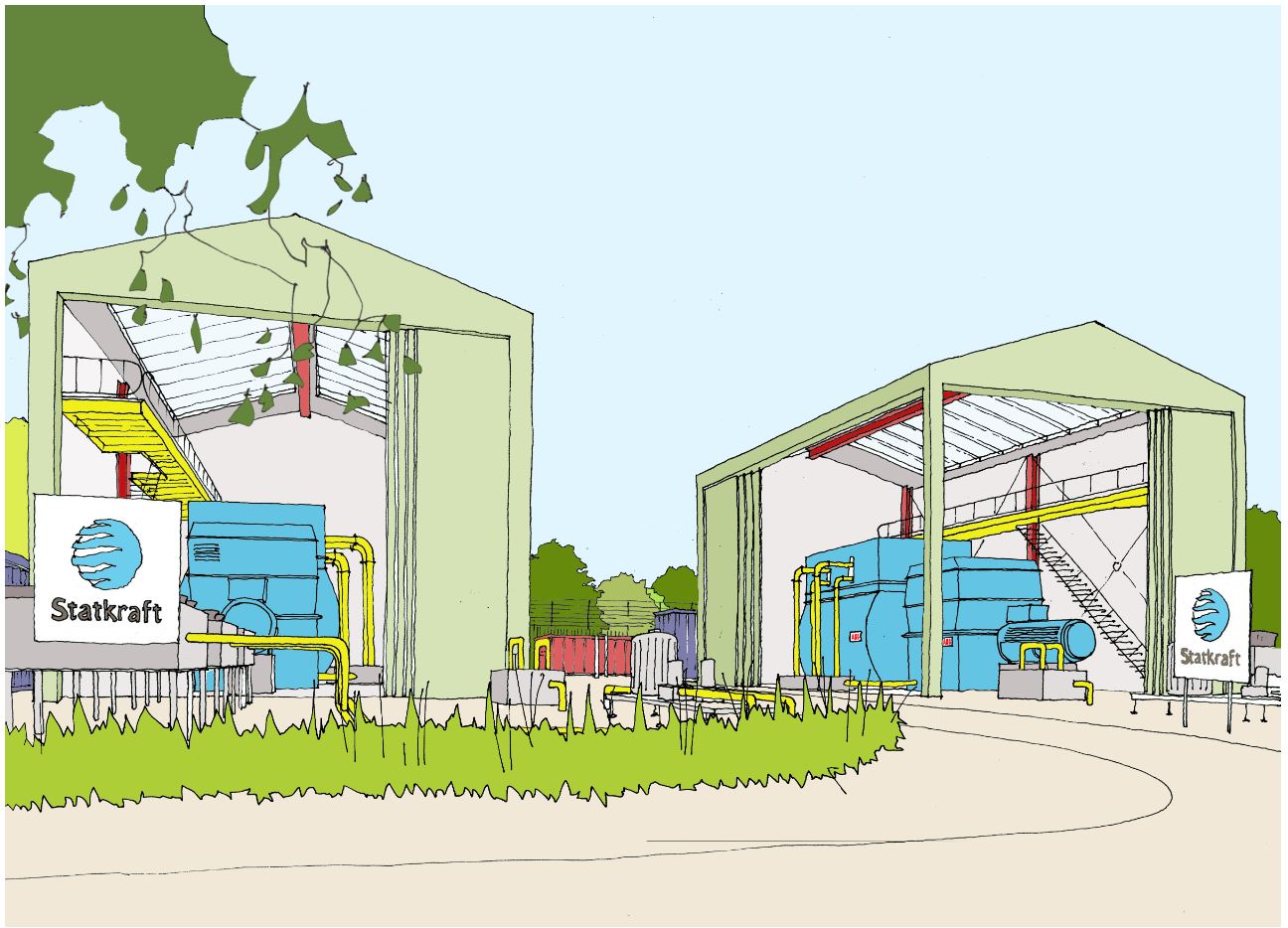 Lister Drive Greener Grid Park
This is one of several projects across the country that will help the UK build a greener future, reaching its goal of achieving net zero carbon emissions by 2050.
Great Britain operates the fastest decarbonising electricity system in the world. Our Greener Grid Parks deliver a solution to the engineering challenge of removing fossil fuels from the UK's energy supply and maximising the amount of renewable energy that can be distributed through the grid. This helps to both protect the environment, and reduce costs for energy consumers.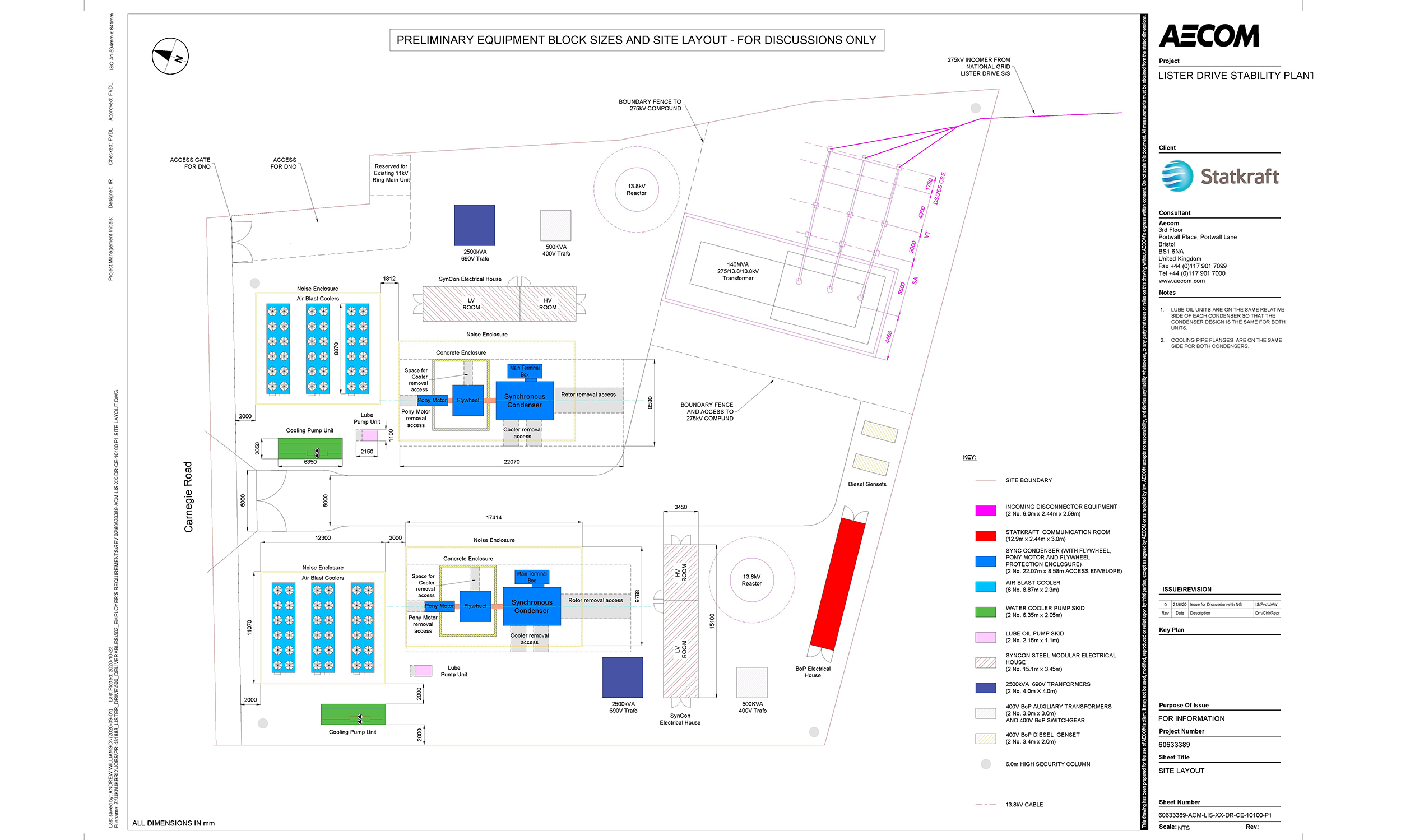 Why Lister Drive?
National Grid ESO, the operator of the GB electricity grid is responsible for its smooth running and has identified a need for some stability services to the grid in the Liverpool area. Following a thorough search, Lister Drive was determined to be the best site due to its location near an existing electricity sub-station. Planning consent for the project was granted by Liverpool City Council in 2020.
Full image of stability plan in new tab
What's happened so far?
Phase one of construction works is now complete. This included all works needed to prepare the ground and overall space for equipment and facilities, laying foundations and carrying out all major civil engineering works. Additional works to deliver and install the supporting components to site have also been completed.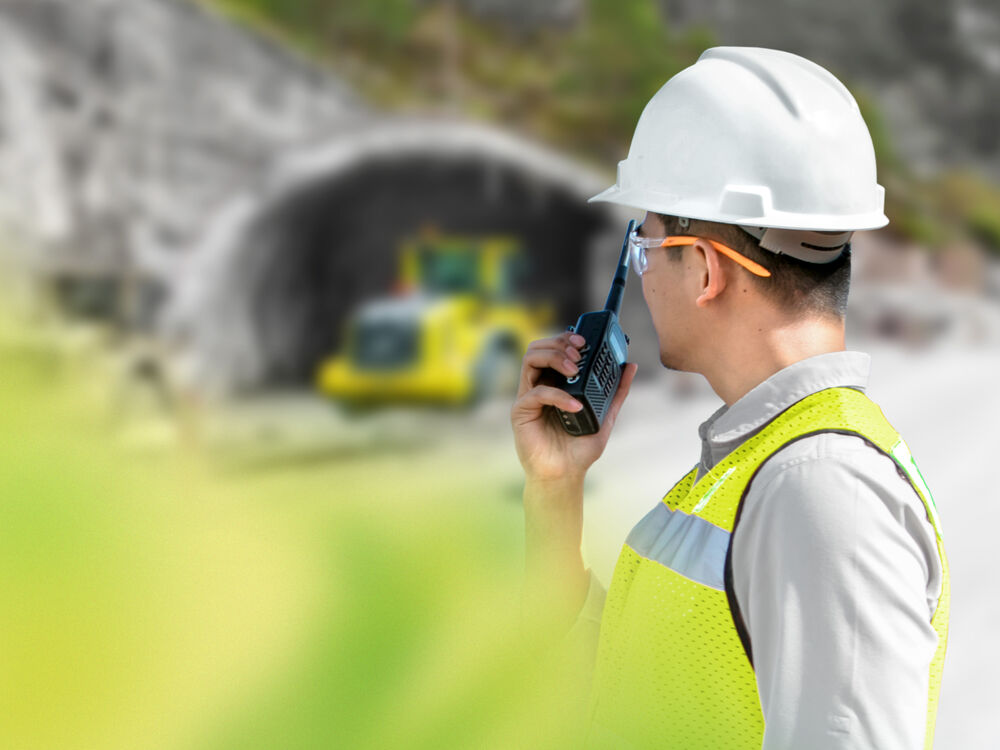 What happens next?
Building works will continue until around late summer this year and the site is expected to be operational by Autumn 2022. All works will be carried out within best practice for construction to minimise any inconvenience for neighbours.
The site construction work is being carried out by NRS Group, which has an office in Warrington. The machinery is being supplied by ABB, whose UK team is based in Warrington. It will supply and install the specialised equipment and provide long term maintenance services.
Information correct as of February 2022
Related content
Read more about Keith Greener Grid Park, UK's ambitious renewable goals and the difference between "net zero" and "zero carbon" here:
The Guardian on: Keith Greener Grid Park

"The trailblazing project near Keith in Moray, will not generate electricity or produce carbon emissions – but it could help keep the lights on by stabilising the energy grid's electrical frequency."

Guardian article on Keith stability project

United Kingdom, a leader in ambition

The United Kingdom has major ambitions for cutting its greenhouse gas emissions. The goal is to become a zero-emission society by 2050. Getting there will be a taxing process and requires strong political will – and massive development of renewable power.

Read our country series

The difference between net zero and zero carbon (external site)

National Grid ESO is preparing Britain's electricity system to be able to run on purely zero-carbon electricity by 2025 – ready to accommodate any quantity of renewable electricity

Visit the site here
Greener Grid Parks in UK
Our Greener Grid Parks are a collection of small buildings, usually located near substations, containing innovative technology designed to increase the amount of renewable energy transmitted through the national grid.