Visit Statkraft at All Energy 2019
Do you want to discuss short- and long-term, ROC and CfD or subsidy free PPAs? The Statkraft Markets team looks forward to welcoming you at stand L68 at All Energy in Glasgow from 15 until 16 May 2019.
The UK renewable market is continually evolving and we would be pleased to discuss current and future market trends with you. And, if you are already a customer of us the event provides an excellent opportunity to meet with you and discuss existing contracts, answer questions and receive feedback.
We are currently involved in the business areas below and since last year's All Energy have completed various new contracts in many of these sectors. These included a number of 20-year contracts which underline our long-term commitment to the UK market.
ROC PPAs (Short Term & Long Term)
CfD PPAs (Short Term & Long Term)
Subsidy Free PPAs
Battery Storage PPAs
Gas Peaking Plant PPAs
Co-locational PPAs
Corporate PPAs
We look forward to seeing you at All Energy and welcoming you to our stand!
---
Your partner in PPAs
Since 2010, Statkraft have entered into over 230+ long-term renewables PPAs in the UK, the majority of which have included floor prices for 15 years. Often these floor prices were required by the original developers and funders but subsequently they become less relevant. Particularly, as the floor price's values within these PPAs are now substantially below current wholesale market prices and projected future power prices. Statkraft are always open to a discussion with any generator regarding previously agreed contracts if the floor prices are no longer required.
Contacts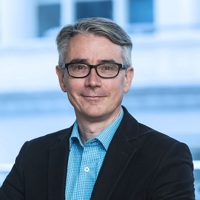 Duncan Dale
Vice President Sales & New Products UK
Torbjørn Steen
Vice President Communications