Project updates
These are the latest project updates for Craig Watch Wind Farm
Latest news
Permission sought for 11 turbine Craig Watch Wind Farm
Statkraft has submitted plans for a new windfarm near Dufftown, Moray, to the Scottish Government.
The submitted plans propose 11 turbines sited 8km to the south-east of Dufftown in the north-east of Scotland. With a turbine hight of 200m, the wind farm is expected to have a capacity of approximately 72.6MW - enough energy to power around 86,000 homes.
Local communities in Moray and Aberdeenshire are expected to benefit from the development of the wind farm, which will see an annual community benefit fund deliver £5,000 per installed MW of capacity every year. This is expected to generate in the region of £363,000 per year for local causes.
John Wallace, Project Manager for Statkraft said:
"We are pleased to be able to submit the application for the Craig Watch Wind Farm. We have worked hard over the last two years to engage with the local communities, despite the challenges posed by the pandemic. I would like to thank everyone who took the time to contribute and provide feedback."
The full planning application documents can be viewed on the project website www.craigwatch.co.uk or on the Scottish Government Energy Consents Unit website under reference ECU00002177.
Statkraft is a member of the Moray Chamber of Commerce, Aberdeen and Grampian Chamber of Commerce and the Aberdeen Renewable Energy Group and have announced their intention to work with the trade bodies and other business groups to maximise the opportunities for local suppliers and opportunities in the local area. Interested local suppliers are encouraged to register their capabilities on the Local Suppliers Register here.
Thank you to residents
We wish to thank everyone who took the time to participate in our recent public consultation, and particularly those who attended our in-person events on 16 and 17 November in Dufftown and Glass.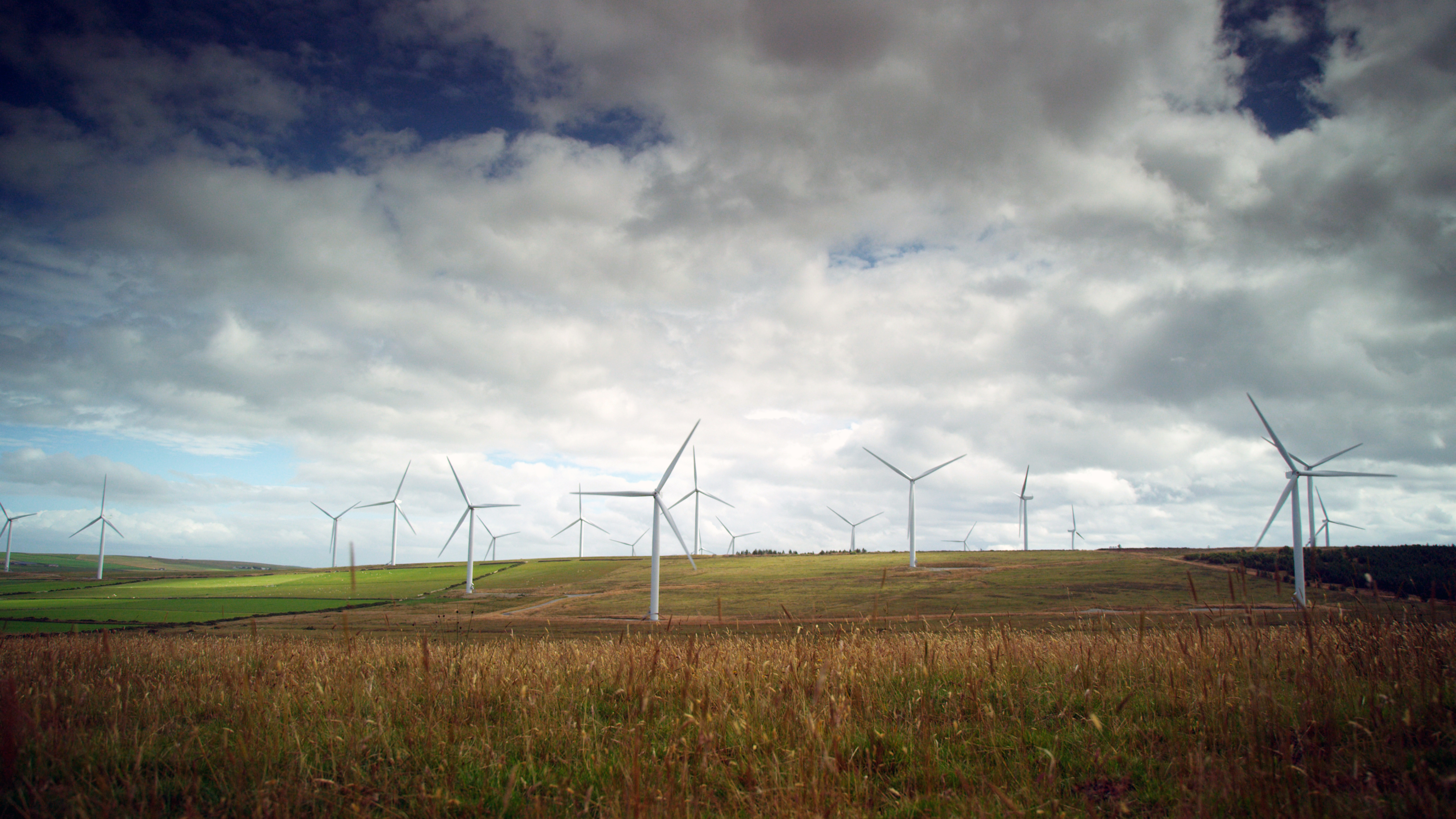 At the local drop-in sessions, we were able to discuss reasons for the design changes since our March event, and show how it would look from different locations, using interactive mapping software.
For those who didn't have an opportunity to attend online or in person, you can view the project brochure, as well as a selected range of predicted views. If you have a question or comment, please don't hesitate to contact us.
The project team are now busy following up individually on questions and comments from the freepost reply cards and and submitted online.
Statkraft releases latest annual Low Emissions Scenario report
For the sixth consecutive year, Statkraft have released its Low Emissions Scenario - an analysis of the energy world towards 2050.
The Scenario covers the energy transition necessary to move towards a low emissions world.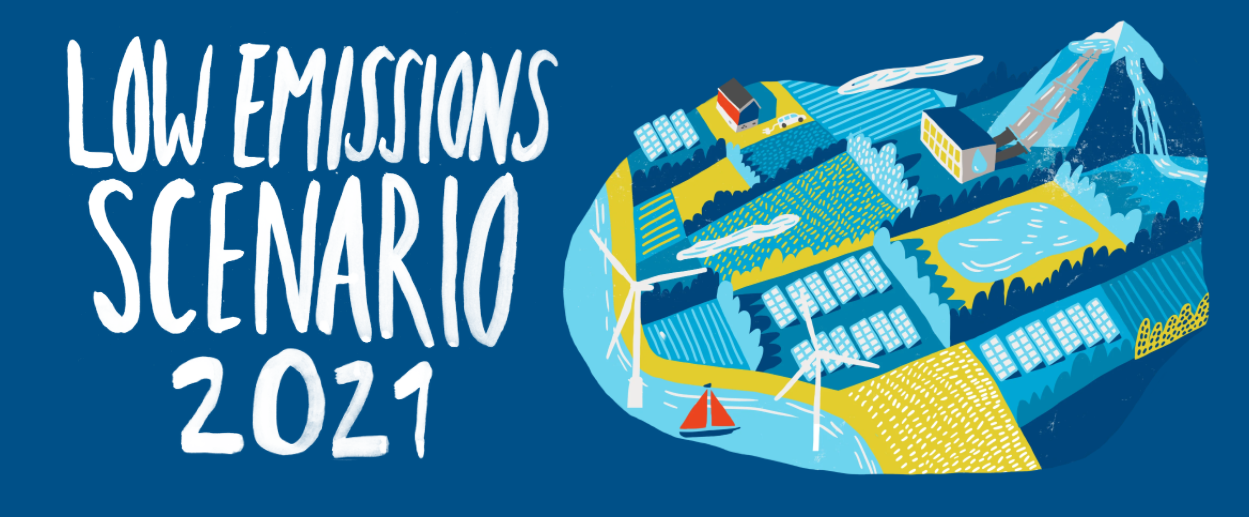 It finds that renewable energy and electrification are the main solutions to decarbonisation, with green hydrogen playing a key role in industry and heavy transport.
Currently, the Earth's temperature is 1.1 degrees warmer than it was during pre-industrial times, and we are already seeing the effects of climate change in the form of extreme heat, wildfires, and violent floods. The UN Climate Panel's sixth report, released in August 2021, made us even more acutely aware of how a temperature increase of two, three and four degrees will have dramatic consequences for our planet. Two degrees is simply too much - we need to limit global warming to a level as far down towards 1.5 degrees as possible.
As we face the challenge ahead, it is also important to look back and celebrate achievements:
Global sales of battery electric cars increased by 40%, even though total car sales fell in 2020.
2020 had a record-high buildout of solar and wind power.
Green investments increased in 2020 despite the economic downturn caused by the pandemic. Investment in renewable power was (7%) higher in 2020 than in 2019.
We must work together to make strides to meet our climate targets which include making solar power the world's largest power source as early as 2035, ensuring green hydrogen plays a key role in industry and heavy transport sector and using renewable energy and electrification as a main solution for decarbonisation.
Read the full report on the Statkraft website(External link).
Onshore Wind in Scotland will play pivotal role in meeting net-zero targets
A report has been published on how to maximise the economic benefits of clean power for consumers while ensuring that the UK reaches net zero emissions at the lowest cost.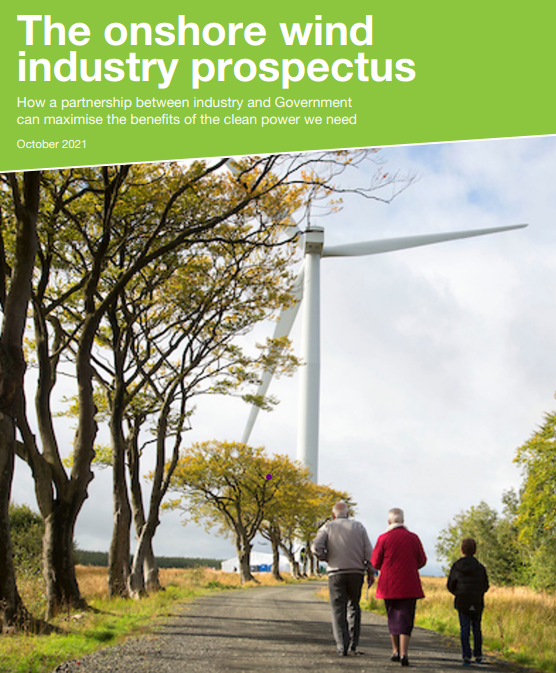 RenewableUK has published their Onshore Wind Industry Prospectus which shows that in order to meet the challenge of net-zero more is required across the UK. It is positive that renewable energy production has overtaken fossil fuels as the biggest source of UK power generation, with a quarter of that electricity coming from onshore wind. Renewables have delivered thousands of jobs across the UK, not least in Scotland, where it remains the nation's biggest employer in low carbon power generation.
The RenewableUK prospectus sets out an ambition for 30GW of onshore wind by 2030. To put this into context, the UK currently produces 8.4GW using onshore wind turbines, powering over 4.2 million homes. An increase of 12GW will require a change to the National Planning Framework and working closely across sectors and communities. It will ultimately bring the following benefits:
Cut UK household bills by £25 a year paying back £16.3bn to consumers and supporting the growth of low cost, green hydrogen production in the UK.
Boost a green recovery by adding £45bn to the UK economy.
Create 27,000 high quality jobs across development, supply chain and operations activity.
Deliver high levels of local content that support levelling-up every part of the UK.
Permanently cut carbon emissions 6m tonnes a year– equivalent to planting a forest the size of Northern Ireland or taking 1 million cars off the road.
Onshore wind is already the largest clean energy employed in Scotland, supporting 8,800 jobs and contributing £2.2bn each year. However, having established itself as a world leader in onshore wind production, Scotland is expected to create a further 17,000 jobs and £27.8bn Gross Value Added (GVA) through renewable energy projects.
You can read the prospectus here or on the RenewableUK(External link) website.
Statkraft present reduced scheme at second consultation event
The second consultation events for Craig Watch Wind Farm will be held between 4-24 November 2021.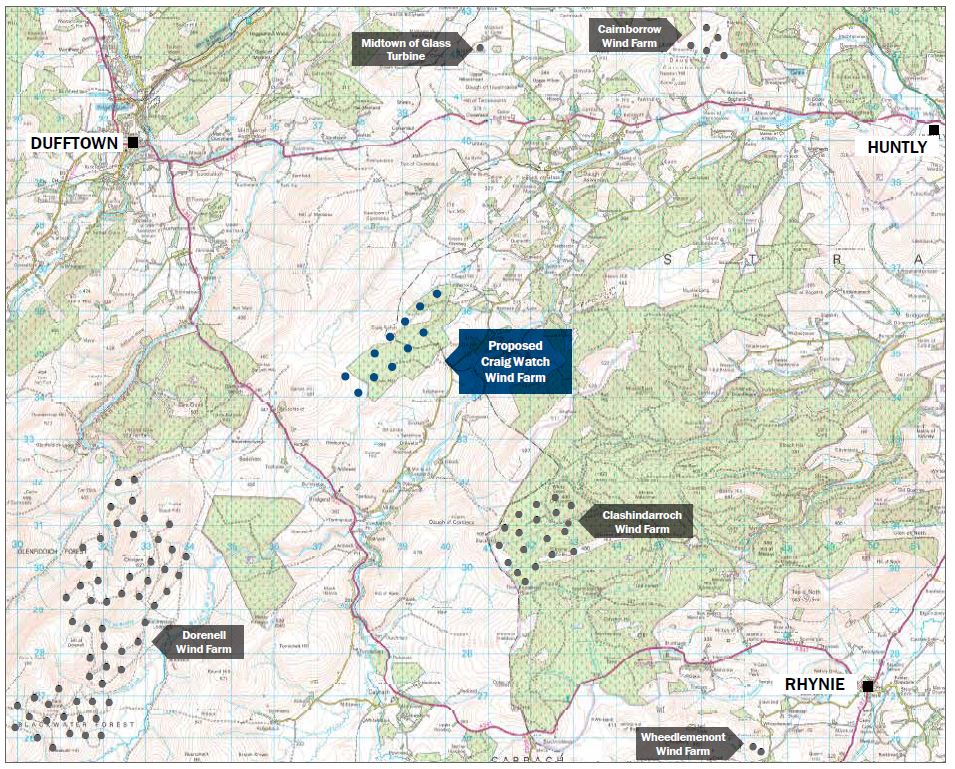 Since the previous consultation held in March 2021, we have listened to feedback to shape the development. The number of turbines has reduced from 16 to 11 with a 200m tip height, removing the most visually prominent turbines and protecting peatland habitats.
The online consultation will include details of the new scheme layout, and a focus of the drop in sessions will be to use the interactive software to see how the proposal may look from a specific property or local viewpoint.
John Wallace, Project Manager said: "We wish to thank those who have provided feedback and helped shape the project to date. We have taken on board feedback from consultees to design a project which is more in keeping with the local area. As Covid-19 restrictions have eased we are looking forward to sharing our plans with the community at the drop in sessions on 16 and 17 November. To help manage the event safely, we request that those wishing to attend register in advance."There are a number of ways to take part in the consultation events:
Attending one of the community drop in sessions held at Mortlach Memorial Hall on 16 November or Glass Village Hall on 17 November
Chat to the project team online, 11 November between 5pm – 7pm and 25 November between 4pm – 6pm
Complete the online feedback form
Request a call with a member of the project team
Invites to attend the online exhibition and drop in sessions have been sent to over 1,300 homes and business closest to the site as well as being advertised in the Northern Scot, Press & Journal, and Banffshire Journal & Herald.
The exhibition site is now live and you can now view all the material you would expect to see at a traditional village hall event.
Listening to Feedback
In March 2021 we held our first session of online community engagement which asked for feedback on a draft wind farm layout. In addition to receiving questions and comments through the consultation website, we also received valuable feedback by phone and post.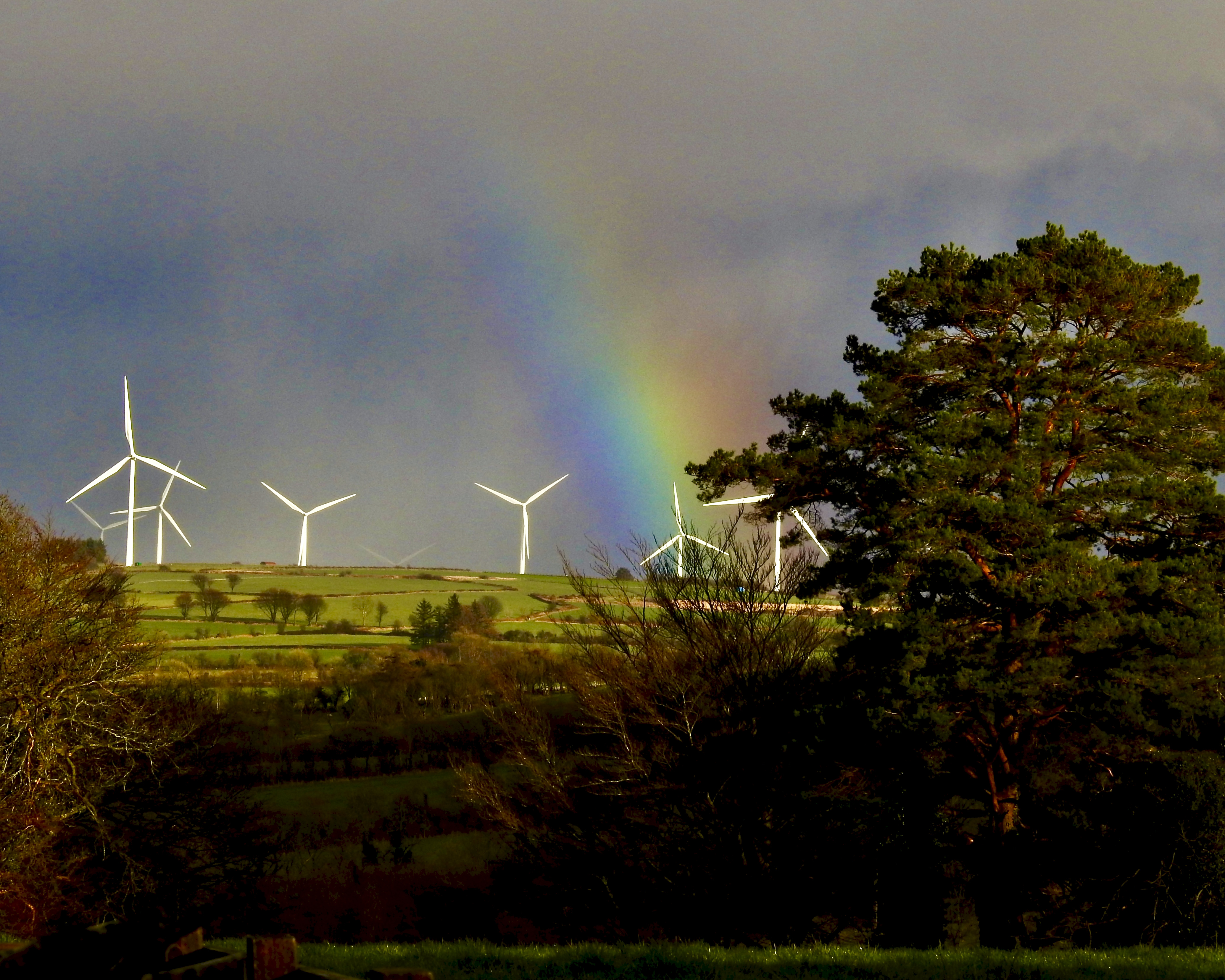 We would like to thank everyone who contributed throughout this process. All comments are being considered as the design and the layout for the wind farm evolves.
In response to the most frequently received comments and questions, we generated this document to help share our answers. We have also produced a Consultation Report which provides more detail on the engagement activity and responses, as well as the next steps in our local engagement.
We welcome your questions and comments at any time - you can do this using the Feedback Form.
You're Invited: Find out more about 'Why here?' Webinar 29 June 2021 at 10am
One of the most common questions we are asked when developing our projects is 'Why here?".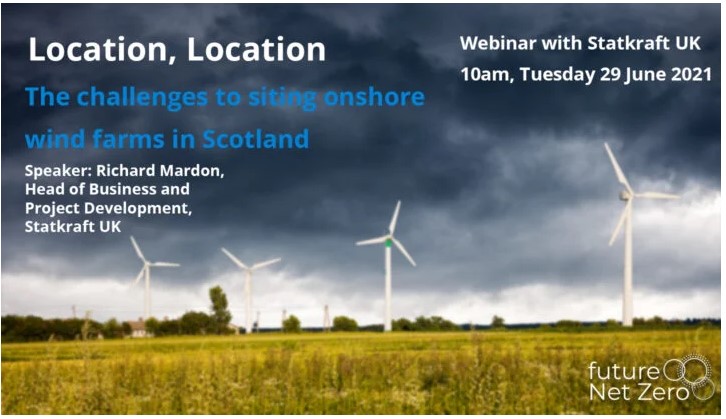 Statkraft's Head of Business and Project Development will help answer this question at a webinar on Tuesday, 29 June at 10am.
During the webinar Richard Mardon will take us behind the scenes of the development process, with a step by step guide on the challenges faced in finding the best sites to maximise Scotland's excellent natural wind resource. There will also be the opportunity to ask questions.
Register, and find out more by clicking here(External link).
The event is being recorded and the link will be available shortly afterwards.
Project consultation - Thank You
Thank you to all residents and interested groups who took the time to visit our online consultation regarding our plans for Craig Watch Wind Farm between 5 - 31 March. View the consultation brochure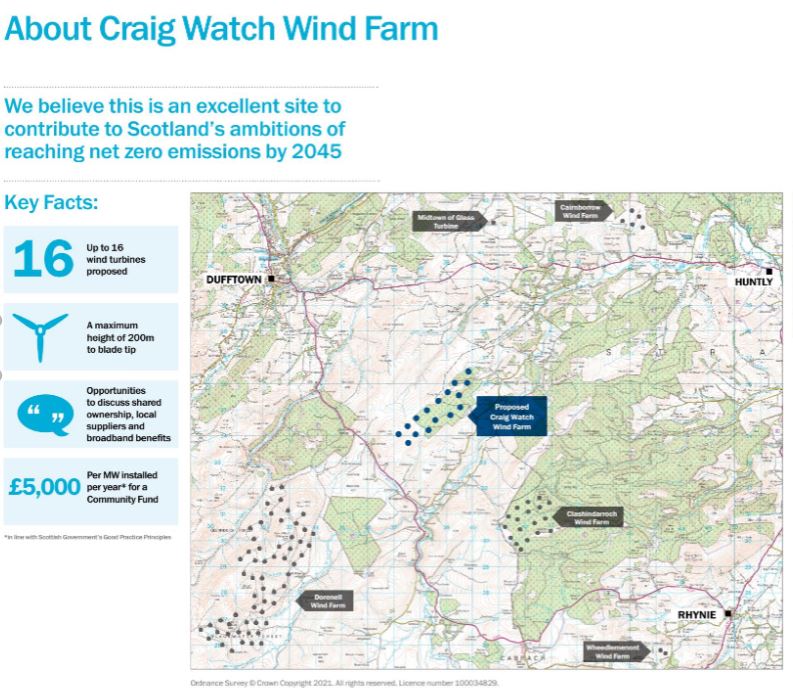 We are now in the process of assessing and responding to all feedback received. Please note that anyone who returned one of our freepost reply cards, and didn't tick the "keep me updated" box means we are unable to respond directly, due to GDPR legislation. We will update our FAQ section to cover most of the issues raised, but if you have a question that isn't listed, please contact us.
We appreciated all feedback, which included positive, neutral and negative comments. The feedback helps us shape the final design of the project. We are still at the design phase of the project, and we still encourage your questions and comments on the proposal. Ask A Question
Online Consultation for proposed Craig Watch Wind Farm
We are pleased to announce the online consultation for our proposed Craig Watch Wind Farm has commenced.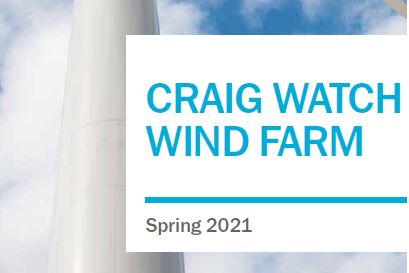 Over 1,300 residences and businesses within 10km of the site have been invited to attend, and advertisements placed in seven newspapers including the Northern Scot, Huntly Express, the Press and Journal and the locally distributed Speirins newsletter.
The proposals are at an early stage - our initial studies showed the potential for 18 turbines, up to 200m to blade tip. We have since reduced our plans to 16 turbines as a result of ongoing environmental studies.
As part of our pre-application consultation, we are hosting an online consultation on a dedicated website between 5 - 31 March. This will enable residents and other interested parties to provide feedback via the website, by telephone or in writing.
The online consultation will include two live chat sessions:
Monday 15 March between 2pm - 4pm, and Wednesday 24 March between 4pm - 6pm.
John Wallace, Project Manager, said: "We have a history of engaging early with local communities and have confidence that we can still do that despite face-to-face meetings not being possible at this time due to Covid-19.
We believe that proactive community consultation is an integral element of the planning process and it is essential that the local community and other stakeholders be given the opportunity to view the proposals and provide feedback and ask questions directly to the project team.
Although we are disappointed that we can't meet face-to-face, we look forward to welcoming people to our online consultation, and in particular, our two live chat sessions."
This project website will be kept updated with news as the development progresses, and it is expected that a second consultation event will be held later in 2021, before the plans are finalised.
Craig Watch Scoping Submission
We are pleased to submit a Scoping Request to the Scottish Government to progress our plans for Craig Watch Wind Farm. The proposals are at an early stage and the Scoping Request to the Scottish Government seeks to continue our investigations and receive early feedback from consultees.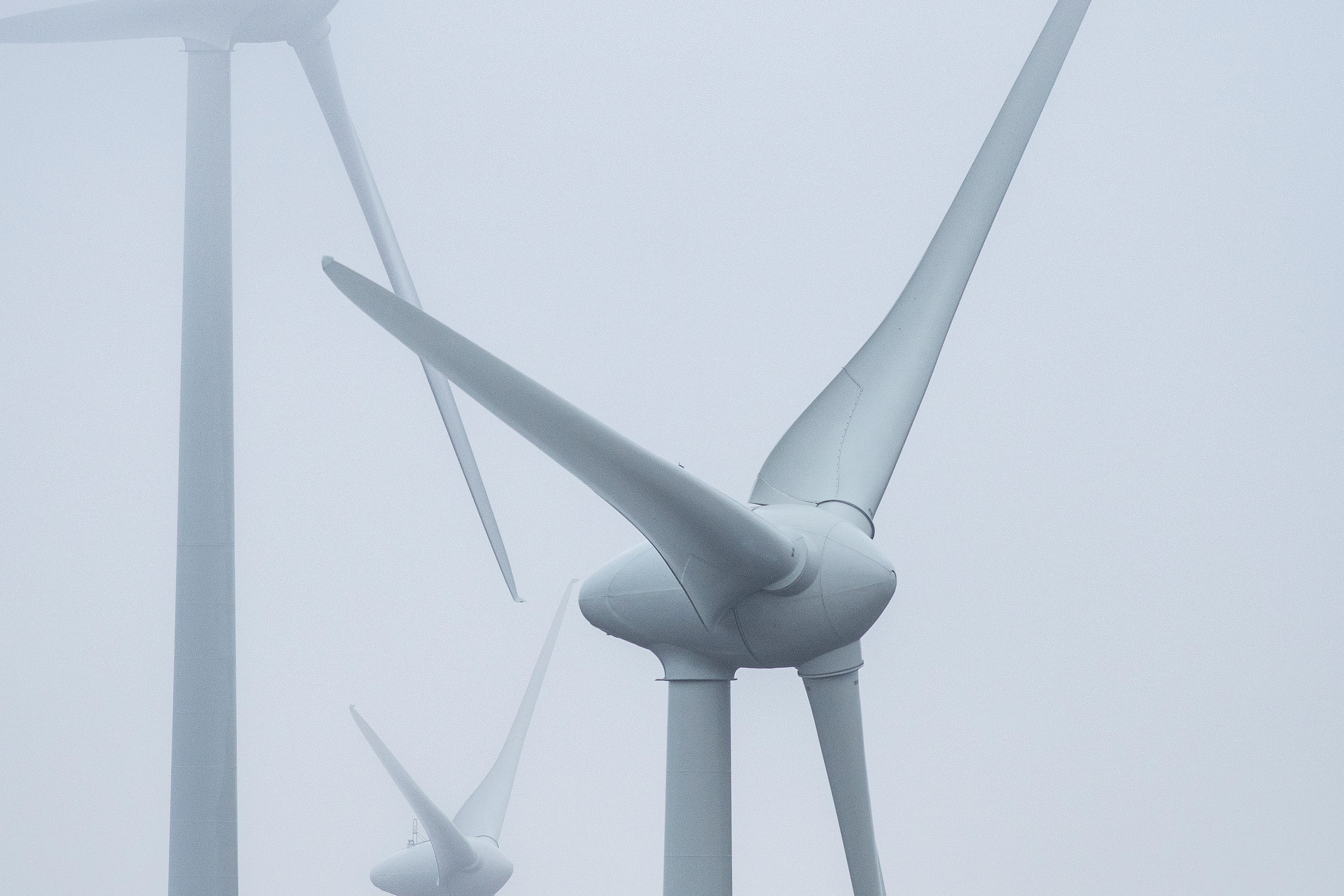 Recent discussions have taken place with the Energy Consents Unit, who confirmed capacity to take forward the application, and we are following Scottish Government advice throughout all of our work in relation to the COVID-19 pandemic. We understand that there are more important matters due to the current health emergency but we are continuing, where possible, our daily working activity and continuing our investment plans for Scotland.
The proposals for Craig Watch Wind Farm are at an early stage of the design process. We think there is potential for up to 18 turbines up to 200m high.  The proposals may reduce in scale as our environmental consultants progress their studies and feedback is received from statutory consultees and the local community.
Read the project summary.
We are enthusiastic about bringing meaningful benefits to local communities. We believe we are the only wind farm developer that has pledged to commission feasibility studies to assess the potential to bring improved access to broadband(External link) as part of our projects. We look forward to discussing that in more detail with you.
Despite this project being subsidy-free, we are also committed to delivering £5,000 per MW installed in community benefit funding.
We have a history of engaging with the community, and have confidence that we can still do that despite face-to-face meetings not being possible at this time. We welcome the opportunity to speak with local residents and community groups by phone or video call at an appropriate time to outline our proposals in more detail, introduce some of the team and receive any early feedback.
Please Register for project updates, or get in touch with your questions or comments.
Ecological restoration plan leads to nomination for prestigious renewables award
Wildfires which devastated much of the Moray countryside in the north of Scotland last year have led to increased environmental benefits being proposed by Europe's largest renewable energy producer.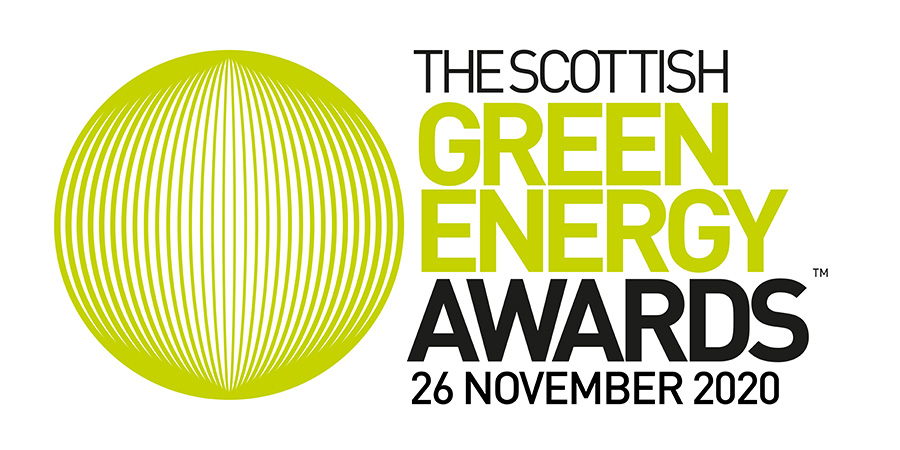 Work on Statkraft's proposed extension to the Berry Burn Wind Farm, near Forres, has been shortlisted for the Outstanding Project Award, at the Scottish Renewables 'Green Energy Awards'(External link). In April 2019, a catastrophic wildfire spread throughout the site causing damage to precious habitats and threatening the project all together. The fire burnt for over a week and it took some time to ensure that peat fires were extinguished, and safe access could be allowed.
Unfortunately, the habitats and vegetation across a large area - including the entire proposed extension area – were utterly devastated.
Experts from ecological consultancy (External link)Avian Ecology (External link)worked tirelessly to ensure the project could continue by working with NatureScot (formerly Scottish Natural Heritage) and the local community to find ways to restore and then enhance the biodiversity of the site.
Avian Ecology mapped out an engagement approach, with a high emphasis on early and on-going consultation with NatureScot to deliver an innovative habitat management plan that would bring a biodiversity net gain to the fire-damaged area, helping to turn around the catastrophe. In addition, they proposed measures to prevent the spreading of future wildfires, reducing the chance of such extensive damage reoccurring. The plan was carefully designed so as to provide improved peatland habitats for wildlife and carbon storage, providing clear benefits over and above those already in place for the operational Berry Burn Wind Farm.
That work has now been recognised for its quality with the shortlisting for the prestigious Green Energy Awards.
Mícheál Ó Broin, Senior Development Manager at Statkraft said: "Avian Ecology has exceeded our expectations. Their innovative ideas to minimise impacts to the natural environment is paramount in this industry as we work towards our ambitious net-zero target. We are delighted that this project partnership is getting the recognition it deserves."
Howard Fearn, Director at Avian Ecology Limited said: "The devastating wildfire of April 2019 significantly impeded our normal process to survey and assess ecological impacts of the proposed extension. An entirely new approach was required, and we recognised this as an opportunity to increase the environmental benefits the project could deliver. It required innovative thinking and a close-working relationship with NatureScot. The wind farm extension would enable a significant biodiversity gain through improving peat habitats, accelerating recovery from fire damage and reducing damage from future wildfires."
Due to Covid-19, this year's Awards event will be held online on Thursday 26 November.