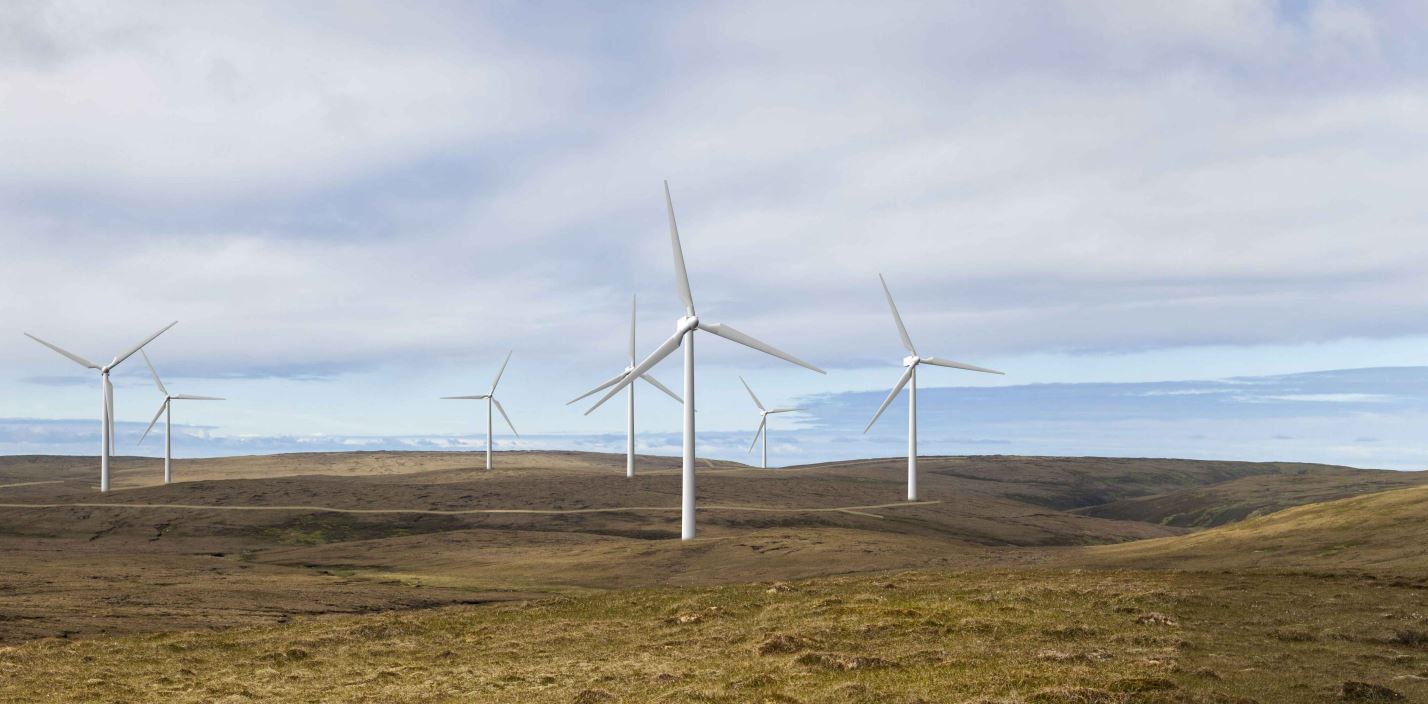 Visualisation of proposed turbines at Tittynans Hill Energy Isles Wind Farm
Energy Isles Wind Farm was first identified in 2012 and established by Energy Isles Limited, a consortium of over fifty mainly Shetland-based businesses with a strong desire to ensure that the benefits of Shetland's emerging new renewable energy sector are retained as far as possible within the isles, working together to develop a wind farm in the north of Yell.
In 2019, Energy Isles Limited announced a development partnership with Statkraft, Europe's largest generator of renewable energy.
This project has evolved throughout this time - starting from a 63 turbine scheme to the 18 turbines presently proposed. This has all been as a result of several consultation events and feedback from statutory bodies.
This website provides the latest project news since late 2019. To view the planning application and history of the project visit www.energyisles.co.uk
Articles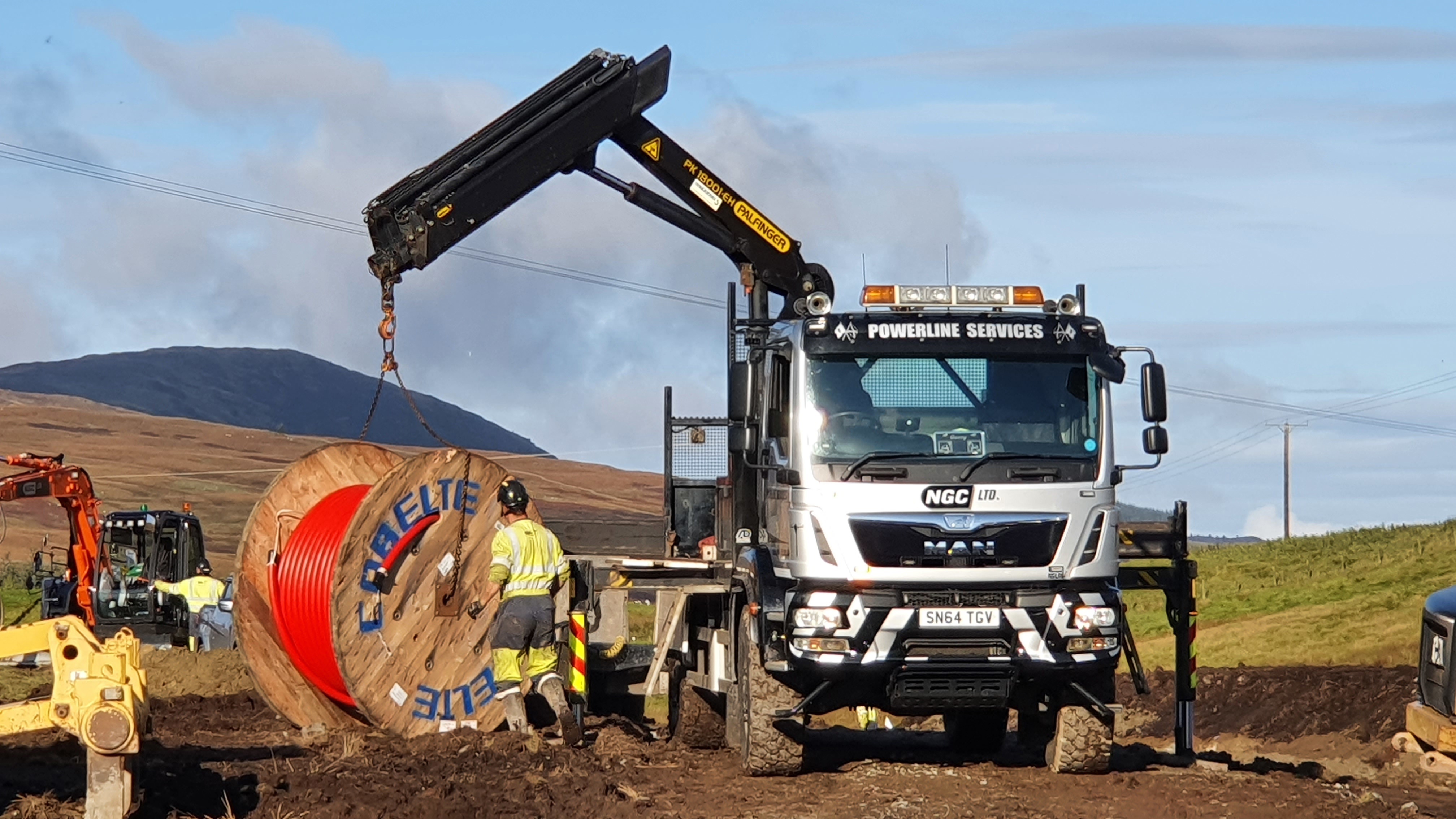 Find your frequently asked questions here
If you cant find your quesion here, please leave us your question in the form on the bottom of the page and we will give you an answer as soon as we can.  
Read more

Local Suppliers
Our aim is to have the least impact and provide the most benefit to the communities in which we operate. The construction phase is one way we can create economic benefits through inward investment, a...
Read more
Project timeline
Stage 1: Site Selection

The site was first assessed in 2012. Research has shown exceptionally good wind speed and minimal technical constraints on the site.

Stage 2: Pre-Planning

The Energy Isles team has been working on the design and layout over the past six years to get to the design and layout you see today.

At an early stage the view of Scottish Government and Shetland Council is requested on the level of study required (known as "Scoping"). The project evolves, taking information from site studies and engagement with the public, and statutory consultees.

Stage 3: Submit Planning Application, and Await Decision

In May 2019 an application was submitted to the Scottish Government, accompanied by a comprehensive Environmental Report showing the results of all studies undertaken. View here.

Interested parties and statutory consultees such as Shetland Council can formally comment on the application.

Stage 4: Submit Further Information, and Await Decision

In Summer 2020 more information will be submitted. This is available to view here.

Shetland Council, other consultees and local residents have an opportunity to submit their views on this new information.

Stage 5: Submit Further Information, and Await Decision

In September 2021, a further round of plans were submitted based on feedback from statutory consultees and the local community. The plans can be viewed here.

In March 2022, Shetland Isles Council voted to make no objection to the updated plans.

Stage 6: Construction

If approved, construction begins at least one year after consent. Construction typically takes 12-18 months and planning conditions are used to manage elements of construction.

Stage 7: Operation (30 years)

The turbines are managed from an on-site maintenance team, and operations are controlled by detailed planning conditions.

A community fund is active throughout, for worthwhile community initiatives.
The project team
Rebecca Todd
Project Manager
Seumas Skinner
Community Liaison Manager
Energy Isles videos
Energy Isles overview webinar
From 5 October 2021
Energy Isles Peat and Ecology
From 7 October 2021
Learn more about Statkraft and wind power
The history of Statkraft
A short animated video of the History of Statkraft
Statkrafts history
A deep dive into the vast 125 years of history as Europe's largest renewable energy producer.
Wind power - how does it work?
Learn how wind power is generating power.