Local Suppliers
Our aim is to have the least impact and provide the most benefit to the communities in which we operate. The construction phase is one way we can create economic benefits through inward investment, and many local companies who may not have worked on a wind project before would be suited to get involved in their local wind farm supply chain.
Our approach aims to maximise the amount retained locally by facilitating "Meet the Buyer" events, maintaining a suppliers database and connecting with regional business representatives.
The Airvolution team won the Wales Green Energy Award for "Outstanding Green Energy Project" for a commitment to the local economy at Ysgellog Farm - 71% of the construction contract value stayed within Wales, with 35% staying in Anglesey.
We would like to hear from any businesses in the region of our projects who think they may be a suitable supplier.
A range of suppliers and services are needed to build a wind farm:
Construction companies
Drainage contractors
Material suppliers (concrete, stone etc)
Building materials
Building merchants
Fuel providers
Builders
Plant hireAccommodation
Temporary site office hire
Waste management
Car hire and taxis
Security
Fencing contractors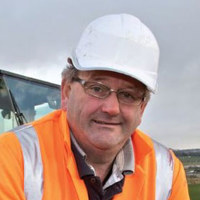 "This contract has been invaluable to us. We have made more contacts and have secured more work because of it. We enjoyed working on the site. All our workers lives just six miles away, which meant enjoying an extra cup of tea in the morning."
Pritchard Brothers