Private-wire solar
Our solar proposition allows companies and public facilities to generate on-site power at a cost that is 35% lower than the National Grid price, from day one, with no upfront investment.
As a Norwegian state-owned utility and Europe's largest producer of renewable power, with over 125 years of experience, Statkraft is committed to sustainable energy. It makes us the perfect partner to help you go green – without any up-front costs, thanks to our fully funded, turnkey solutions for your business. You can benefit from substantial monetary savings on your energy whilst reducing your CO2 footprint.
What do you get?
We enable you to maximise your site's potential by generating power on-site from renewable zero carbon sources, such as a photovoltaic plant on your roof, ground or a nearby site.
With on-site generation, you reduce the risk of being exposed to power cost fluctuations and increase the sustainable value of your business.
One-stop-shop
We provide a one-stop-shop: develop, own, install, operate, maintain and insure the plant for life.
You only provide the site and profit from day one, with the Statkraft Solar Solution:
real power cost savings on your P&L, from day one
fully funded by Statkraft (no impact on your P&L or balance sheet)
no requirement for and form of land lease or registered interest in your land
CO2-neutral and sustainable
reduced risk from power price fluctuations in the market
no impact on your business rates
How we work
Step 1: Together, we evaluate your cost-savings
Step 2: Statkraft finds the optimal turnkey solution that matches your business needs
Step 3: We provide a state-of-the-art installation of the PV modules on the selected surface
Step 4: Operations and maintenance: we can handle this for you
Step 5: You profit from the long-term benefits: financial planning and security
Why work with us
Statkraft has been providing renewable energy for over 125 years
Solar power is at the heart of our strategy: we are committed to building over two gigawatts (2GWp) by 2025.
Our experience
Our experience in developing wind, hydro and solar power projects and marketing the power output from these installations, makes us an expert for renewable energies and a reliable partner. As Europe's largest renewable energy generator, we develop sustainable solutions for our customers worldwide.
Re:fit framework
As part of the Re:fit framework, Statkraft can provide public organisations in England and Wales with fully funded behind the meter solar solutions. Re:fit is jointly owned by the Mayor of London and local Partnerships and helps public organisations to save time and money, by avoiding lengthy procurements.
Further reading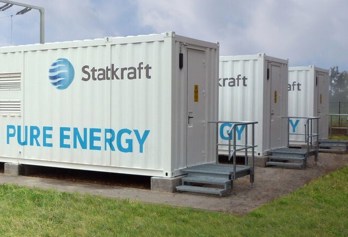 Behind the meter storage
Combine your private-wire solar with adequate behind the meter storage
Read more
Contact
Alex Goodall
Head of UK Private Wire Solar, Statkraft, Markets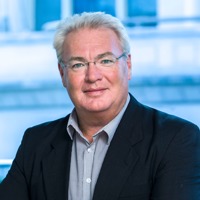 Robbie McKinnon
Public Sector Programme Manager