EV Charging
Statkraft offers electric mobility solutions through Mer, its European EV charging company.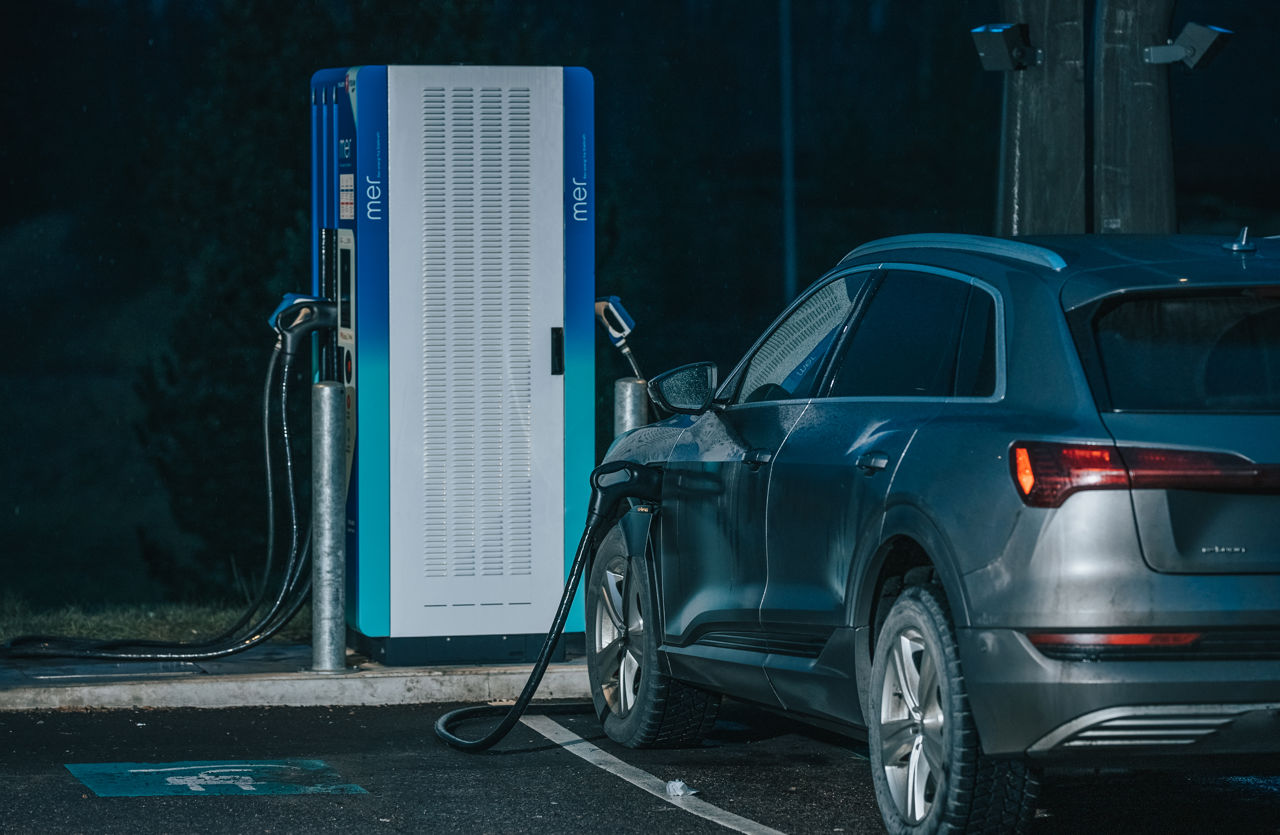 Trusted EV Charging Solutions
Through our extensive experience within renewable energy and Mer's expertise in electric mobility, we are combining the best of both worlds to power the European shift towards a purer way of transportation.
Mer is active in the UK, Norway, Germany and Sweden. In the UK, Mer offers Fleet transition solutions, businesses electric vehicle charging infrastructure, along with their public charging network.
Mer seek to remove the friction in the electric mobility experience by developing clear, suitable solutions that help make the move to EV easy.
We believe mobility can be better. Purer, smarter, more sustainable. Mer mission is to make sustainable electric mobility easy and accessible to everyone.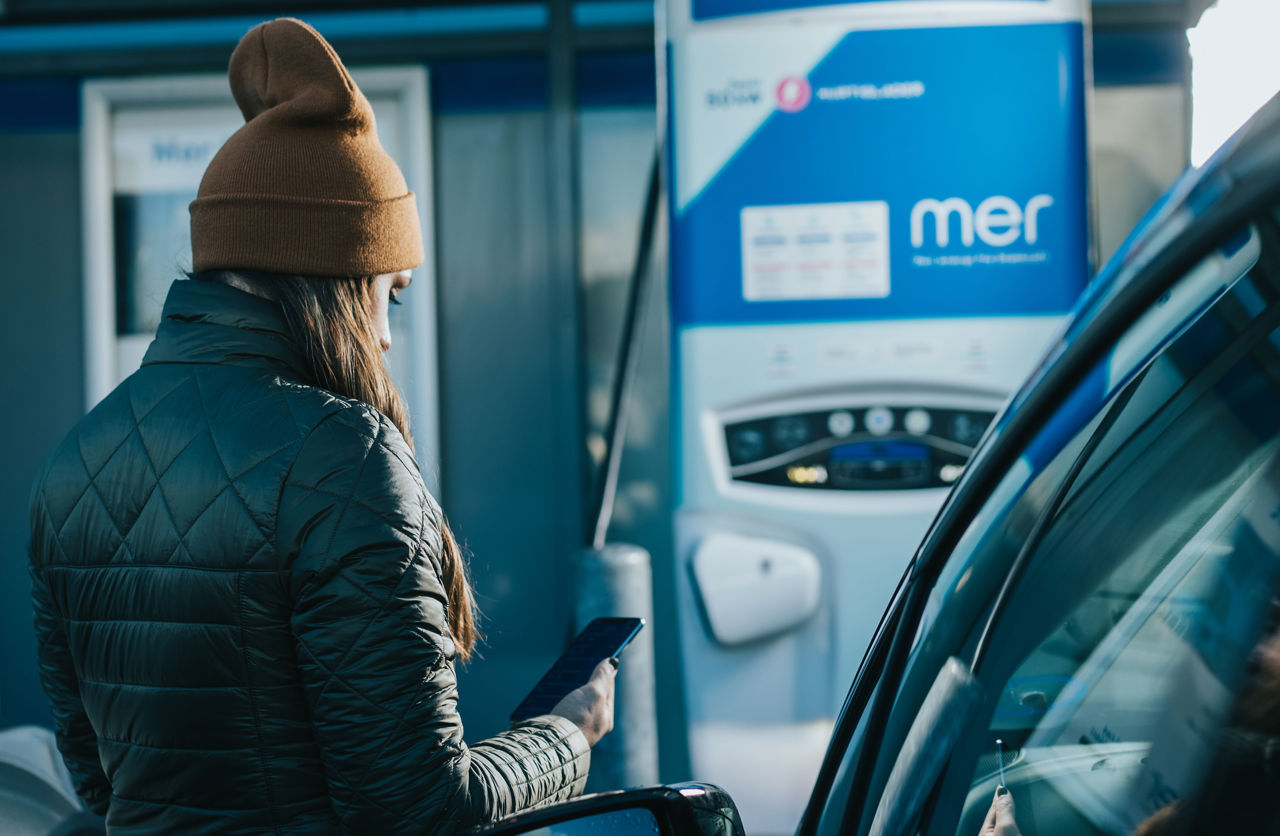 Tailored EV charging services
Mer works towards a straightforward experience for you and your EV drivers. Everything from fleet transition programmes, site preparation to charge point(s) installation, grid connection, renewable electricity supply, smart charging, back office and billing are offered as an end-to-end solution.
Public EV charging: on street, in car parks, and on-route on public and private land
Workplace and Depot EV charging: working with businesses of all types and sizes to offer charging for fleet, employees and/or customers, along with financing solutions and end to end transition advice
Combined offering - if you are looking to maximise convenience and cost savings, Mer integrates with other Statkraft businesses to tailor packages of charging, storage and electricity.
We offer fast and rapid charge points, 24/7 customer service and work with experienced installers.
Looking for a reliable EV charging partner?
We are always on the lookout for the best locations to place EV chargers and believe that our experience and reliability will help drive customers to your locations. Please get in touch to find out more about Mer UK EV charging solutions.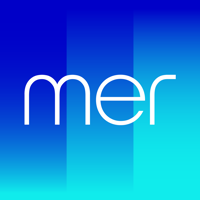 Mer UK
EV charging solutions