United Kingdom
A wind farm located on pasture land for sheep.
Statkraft acquires UK onshore wind developer Airvolution Clean Energy Ltd.
Statkraft has acquired the entire shareholding of UK onshore wind developer Airvolution Clean Energy Ltd. The acquisition is in line with Statkraft's recently stated ambitions to deploy 600MW of onshore wind and solar generation in the UK.
Airvolution have been working exclusively on behalf of Statkraft since October 2017 to identify, secure and bring forward project opportunities in Scotland and this deal will see the Airvolution team moving in-house as part of the growing Statkraft workforce based in the UK. Airvolution's Glasgow office will be retained by Statkraft and soon double in size with new recruits starting in September.
"We have been very impressed with what Airvolution have achieved in a relatively short period of time through our development partnership for Scottish onshore wind projects. Bringing the team in-house is a natural progression of that partnership, significantly strengthening our ability to deliver against our ambitious targets for the UK" says David Flood, Managing Director of Statkraft UK.
Statkraft's acquisition of Airvolution Clean Energy Ltd. further strengthens Statkraft's position in the UK since its acquisition of Element Power UK and Ireland activities in late 2018.
About Statkraft UK
Statkraft is a leading company in hydropower internationally and Europe's largest generator of renewable energy. The Group produces hydropower, wind power, solar power, gas-fired power and supplies district heating. Statkraft is a global company in energy market operations. Statkraft has 4000 employees in 17 countries.
In the UK Statkraft develops, owns and operates renewable production facilities and is also involved in the trading and origination of power from its own projects and those of third parties.
Since 2006, Statkraft has invested £1.4 billion in the UK's renewable energy infrastructure and facilitated over 6 GW of new-build renewable energy generation through Power Purchase Agreements (PPAs). With a portfolio now exceeding 10 TWh per year from almost 300 customers, Statkraft is the leading provider of short and long term PPAs in the UK.
UK Press contacts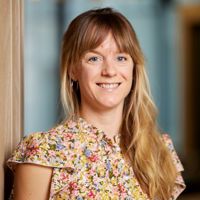 Sarah Howarth
Head of Communications, Statkraft UK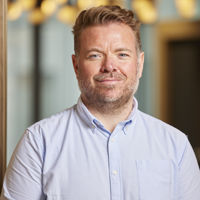 Gary Connor
Media Relations Manager, Statkraft UK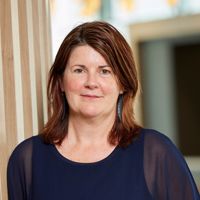 Alison Hood
Principal Community Engagement Manager