Statkraft predicts huge drop in renewable costs as it eyes UK investment to meet net zero target
The cost of renewable technologies will be drastically reduced during the next decades, according to a new report from Statkraft, Europe's largest producer of renewable energy. The report comes as the company commits to UK investment to help drive the country towards the Government's target of net zero greenhouse gas emissions by 2050.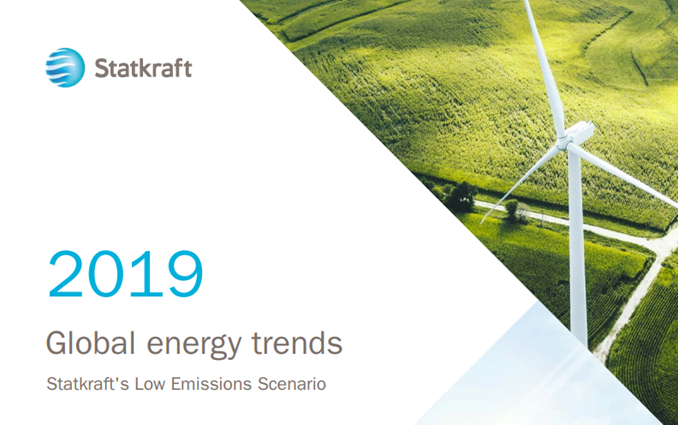 Statkraft's Low Emissions Scenario, which has been developed for the fourth consecutive year, analyses global energy trends and plays an influential role in determining the company's new investments.
The most prominent development in this year's report is a further downwards adjustment of the cost estimates for solar PV panels. A sharp reduction in the production cost, relatively short project development time and increasing demand for renewable energy mean that solar PV will grow faster than any other energy source in the next decades and is set to become the major source of power generation as early as 2035. By 2050, the Low Emissions Scenario sees a renewable share in the power sector globally of more than 80%, where almost 70 % of power generation is variable solar PV and wind energy.
Henrik Sætness, Statkraft's Head of Corporate Strategy and Analysis, said: "Our analysis shows that the price of renewable technologies decreases faster than most people have anticipated. In most countries it is already profitable to install renewable capacity where new power is required. In areas with abundant sun and wind, building new renewable capacity will soon become more profitable than existing coal or gas power."
David Flood, Statkraft's UK Managing Director, said: "Statkraft's analysis underlines our UK position that the most cost-effective way to decarbonise, ensure security of supply, and benefit consumers is to deploy large volumes of wind and solar onto the system. Coupling this with innovative mechanisms such as Statkraft's Virtual Power Plant and other grid services solutions can provide system flexibility. Given the Government's net zero target and increasingly positive political and public sentiment towards onshore wind and solar power projects, we look forward to investing heavily in the UK to help the country decarbonise."
The enormous drop in the cost of renewable energy also makes it increasingly attractive to electrify sectors such as transport, buildings and industry. This will almost halve resulting greenhouse gas emissions by 2050. The report concludes that electric and hydrogen trucks will be able to compete on price with diesel trucks by 2025, and almost all new private vehicles and more than half of all new heavy vehicles will run on electricity or hydrogen by 2050.
Energy-related emissions account for about three-quarters of global greenhouse emissions and have a key role to play in the Paris Agreement target of limiting global warming to two degrees Celsius. The Low Emissions Scenario also considers requirements for a 1.5-degree pathway and finds that it is possible to achieve this with continuing evolution of existing technologies. The speed of evolution is the decisive factor.
To read Statkraft's Low Emissions Scenario, click here.
About Statkraft UK
Statkraft is a leading company in hydropower internationally and Europe's largest generator of renewable energy. The Group produces hydropower, wind power, solar power, gas-fired power and supplies district heating. Statkraft is a global company in energy market operations. Statkraft has 4000 employees in 17 countries.
In the UK Statkraft develops, owns and operates renewable production facilities and is also involved in the trading and origination of power from its own projects and those of third parties.
Since 2006, Statkraft has invested £1.4 billion in the UK's renewable energy infrastructure and facilitated over 6 GW of new-build renewable energy generation through Power Purchase Agreements (PPAs). With a portfolio now exceeding 10 TWh per year from almost 300 customers, Statkraft is the leading provider of short and long term PPAs in the UK.
Contact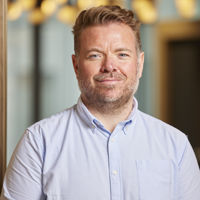 Gary Connor
Media Relations Manager, Statkraft UK