Statkraft UK joins call for new onshore wind strategy
Statkraft, together with Renewable UK and other major renewable energy companies, have written to the new Minister of State for Energy Kwasi Kwarteng, calling for a new and more ambitious onshore wind power generation strategy.
The letter, which was written in early August, followed the decision to increase the UK's climate ambitions to net zero emission by 2050, rather than the 80% reduction target in the Climate Change Act. It highlights the role that onshore wind power can play in meeting the government's net zero target at lowest cost to the consumers.
"Onshore wind has the potential to significantly contribute to the low carbon transition, while financially benefitting consumers. Statkraft strongly supports this timely and justified appeal to improve onshore wind policy, better reflecting the great public support for the technology", said David Flood, Managing Director of Statkraft UK.
Letter to Johnson
Wednesday August 14th a new letter was published, from more than 150 MPs to Boris Johnson.
The MPs call for the energy subsidy schemes to be changed, so that onshore wind projects are no longer excluded and can compete against other renewable projects for contracts to supply electricity to consumers. In their letter the MPs also call for a change in planning rules, so that small-scale developments of less than 5MW capacity are "treated in the same way as any other application for renewable and low-carbon energy", The Times write.
Reduced electricity costs
The Conservative Government ended support for new onshore wind farms in 2015 by closing the Renewables Obligation support early for new onshore wind, and by not setting up new CfD auctions for onshore wind after the first and only held back in 2014. As a result there has been an almost complete stop in development of onshore wind in the UK, in contrast to a strong expansion in offshore wind. The independent climate policy advisor Committee on Climate Change (CCC) has assessed 35 GW in 2035 to be consistent with a least-cost approach to meet the net zero ambitions. This implies increasing to well 2,5 times the current capacity of 13,5 GW.
Chris Stark, CEO of CCC recently stated in a hearing at the Parliamentary Committee of the Department for Business, Energy and Industrial Strategy (BEIS) that "the more onshore wind we have the cheaper net zero becomes."
An analysis by Vivid Economics, part-funded by Statkraft, indicates that further deployment of onshore wind could provide 7% reduction in electricity costs, saving households £50 / year.
To read more about the letter to the Minister of State for Energy, click here.
About Statkraft UK
Statkraft is a leading company in hydropower internationally and Europe's largest generator of renewable energy. The Group produces hydropower, wind power, solar power, gas-fired power and supplies district heating. Statkraft is a global company in energy market operations. Statkraft has 4000 employees in 17 countries.
In the UK Statkraft develops, owns and operates renewable production facilities and is also involved in the trading and origination of power from its own projects and those of third parties.
Since 2006, Statkraft has invested £1.4 billion in the UK's renewable energy infrastructure and facilitated over 6 GW of new-build renewable energy generation through Power Purchase Agreements (PPAs). With a portfolio now exceeding 10 TWh per year from almost 300 customers, Statkraft is the leading provider of short and long term PPAs in the UK.
Contact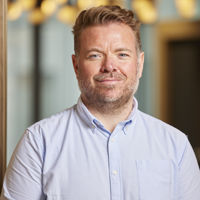 Gary Connor
Media Relations Manager, Statkraft UK