Views sought on Slickly Wind Farm plans
Local residents are being invited to view updated plans for a proposed 11-turbine wind farm at Slickly in Caithness.
The plans from Statkraft, Europe's largest generator of renewable energy, will be on view at Lyth and Auckengill village halls on Tuesday 19th November, and the firm are keen to hear from local residents.
As well as discussing the wind farm proposal, the team will be on hand to discuss the results of a feasibility study showing the potential to bring improved access to broadband.
Commenting on the consultation Lloyd Godwin, Senior Project Manager for Statkraft said; "This is our third round of consultations and we have talked to a lot of local residents about our proposals. The feedback we received has influenced our final design and layout for the scheme.
"We have had a lot of comments from local people about the issues they have with their broadband. We are excited about the potential to bring enhanced access to broadband as part of our application."
The exhibitions will be held on Tuesday 19th November at:
10am to 2pm, Lyth Village Hall, Lyth, Caithness KW1 4UD
3pm to 7pm, Auckengill Village Hall, St Clare Hall, Auckengill, Caithness KW1 4XP
Statkraft, whose portfolio includes the operational Baillie Wind Farm, have just opened new HQ in Glasgow as part of their commitment to the renewable energy sector in Scotland.
For more information contact Doug Wilson, telephone 07542754642
About Statkraft UK
Statkraft is a leading company in hydropower internationally and Europe's largest generator of renewable energy. The Group produces hydropower, wind power, solar power, gas-fired power and supplies district heating. Statkraft is a global company in energy market operations. Statkraft has 4000 employees in 17 countries.
In the UK Statkraft develops, owns and operates renewable production facilities and is also involved in the trading and origination of power from its own projects and those of third parties.
Since 2006, Statkraft has invested £1.4 billion in the UK's renewable energy infrastructure and facilitated over 6 GW of new-build renewable energy generation through Power Purchase Agreements (PPAs). With a portfolio now exceeding 10 TWh per year from almost 300 customers, Statkraft is the leading provider of short and long term PPAs in the UK.
UK Press contacts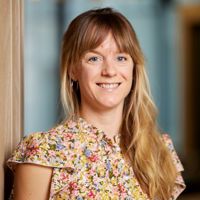 Sarah Howarth
Head of Communications, Statkraft UK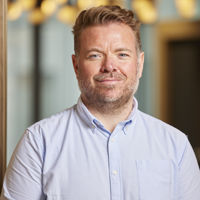 Gary Connor
Media Relations Manager, Statkraft UK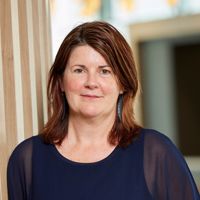 Alison Hood
Principal Community Engagement Manager