© General Electric Company
A rotating stabilizer solution replaces the stability services provided by traditional thermal plant generation, but without CO2 emissions.
Statkraft and GE join forces on new stability contract for the GB grid, increasing renewables growth and supporting green recovery
Statkraft, Europe's largest generator of renewable energy, has agreed a deal to help further decarbonise the UK's power sector and deliver a new approach to managing the stability of the grid. Statkraft UK will install GE's Rotating Stabilizer technology at its stability project at Keith in the northeast of Scotland. The deal comes at a critical time for the UK energy sector as it adapts to a "new normal", with the country's energy mix experiencing a growth in renewable power.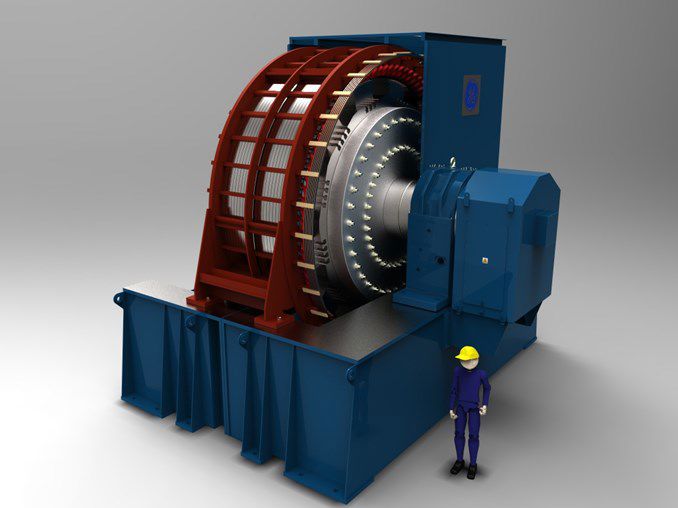 Statkraft and GE Power Conversion are pleased to be working together to decarbonise the UK energy sector. To help deliver this innovative and world leading approach to managing grid stability, GE Power Conversion will manufacture, and install two Rotating Stabilizer synchronous machines at Statkraft's site in Keith, Moray.
Statkraft, was awarded four stability contracts (2 at Keith and 2 at Lister Drive) by National Grid ESO (NGESO) earlier this year.
In delivering the project for National Grid ESO, Statkraft UK and GE Power Conversion will provide stability services to help keep the electricity system stable, such as inertia, short circuit level and frequency. This has traditionally been provided by using the kinetic energy in the spinning parts of large generators when they were providing electricity onto the grid. The rise of non-synchronous generators such as solar, wind and interconnectors mean these services are now more important and are being procured separately.
Leveraging GE's vast experience in rotating machine technology, GE's Rotating Stabilizer solution provides a way of replacing the stability services provided by traditional thermal plant generation, but without CO2 emissions. As a result, fossil fuel powered generation does not need to run, which allows more renewable generation to operate, providing secure electrical power at a lower cost to consumers.
Commenting on the project, Managing Director Statkraft UK, David Flood said, "we are delighted to have reached this critical milestone in providing stability services to the grid. Our project at Keith builds on our electricity market and renewables expertise and helps Statkraft deliver our vision of being a renewable energy system integrator."
"We are pleased to be leveraging GE's vast experience to deliver this project and the stability contracts we have secured with National Grid ESO" said Guy Nicholson, Head of Grid Integration, Statkraft UK. "The Rotating Stabilizer solution provides a way to replace the inertia provided by traditional thermal plant generation but operating without carbon emissions", he added.
"We're delighted to be using our innovation skills and vast experience of rotating machines to be supporting a lower carbon path to meet the UK's energy needs" said Andy Cooper, Managing Director of GE's Power Conversion UK business.
Commenting on the contract award, Julian Leslie, Head of Networks at National Grid ESO said,
"The GB electricity system is one of the most advanced in the world, both in terms of reliability and the levels of renewable power, and we're really excited to be adding to that with this new approach to operating the grid.
Our contracts for stability services with providers such as Statkraft are cheaper and greener, reducing emissions and saving money for electricity consumers.
This approach is the first of its kind anywhere in the world and is a huge step forward in our ambition to be able to operate the GB electricity system carbon free by 2025."
About GE
About GE's Power Conversion business
GE's Power Conversion business applies the science and systems of power conversion to help drive the electric transformation of the world's energy infrastructure. Designing and delivering advanced motor, drive and control technologies that evolve today's industrial processes for a cleaner, more productive future, it serves specialized sectors such as energy, marine, industry and all related services. https://www.gepowerconversion.com/
About GE
GE (NYSE:GE) drives the world forward by tackling its biggest challenges. By combining world-class engineering with software and analytics, GE helps the world work more efficiently, reliably, and safely. For more than 125 years, GE has invented the future of industry, and today it leads new paradigms in additive manufacturing, materials science, and data analytics. GE people are global, diverse and dedicated, operating with the highest integrity and passion to fulfill GE's mission and deliver for our customers. www.ge.com
Contacts
Kate Inglis, GE, Power Conversion, +44 (0) 1788 563386, +44 (0) 7766 991040, kate.inglis@ge.com
About National Grid Electricity System Operator:
National Grid Electricity System Operator – a legally separate business within the National Grid Group – relies on a mix of power generation to balance Great Britain's electricity system and ensure that, whatever the mix, electricity is always there when its needed.
Our mission is to enable the transformation to a sustainable energy system and ensure the delivery of reliable affordable energy for all consumers. We are working with stakeholders across the whole energy system to plan for future requirements on the electricity networks. We use the insight we gather to make sure we can balance the system today and find opportunities to transform the way we operate the system in the future.
We are proud of the role we play enabling and accelerating progress towards a low-carbon energy future. In May 2019, we reported the first ever fortnight of coal-free operation of Great Britain's system, showing further progress towards our ESO ambition of being able to operate a zero-carbon electricity system by 2025.
Contacts
Ben Davis, External Affairs Manager, 07971539999 and ben.davis@nationalgrideso.com
Alex Roache, External Affairs Officer, 07790 603991 and alex.roache@nationalgrideso.com
About Statkraft UK
Statkraft is a leading company in hydropower internationally and Europe's largest generator of renewable energy. The Group produces hydropower, wind power, solar power, gas-fired power and supplies district heating. Statkraft is a global company in energy market operations. Statkraft has 4000 employees in 17 countries.
In the UK Statkraft develops, owns and operates renewable production facilities and is also involved in the trading and origination of power from its own projects and those of third parties.
Since 2006, Statkraft has invested £1.4 billion in the UK's renewable energy infrastructure and facilitated over 6 GW of new-build renewable energy generation through Power Purchase Agreements (PPAs). With a portfolio now exceeding 10 TWh per year from almost 300 customers, Statkraft is the leading provider of short and long term PPAs in the UK.
UK Press contacts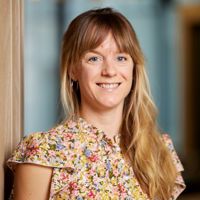 Sarah Howarth
Head of Communications, Statkraft UK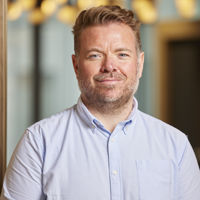 Gary Connor
Media Relations Manager, Statkraft UK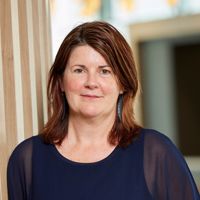 Alison Hood
Principal Community Engagement Manager