Good Progress on Twentyshilling Hill Wind Farm
Work to build the Twentyshilling Hill wind farm continues to make good progress despite the recent weather across the region. The tracks to allow access to the 9 turbine locations are nearly complete and work has already started to install the steelwork and to prepare the turbine foundations for the concrete pour that will be taking place across four days in November.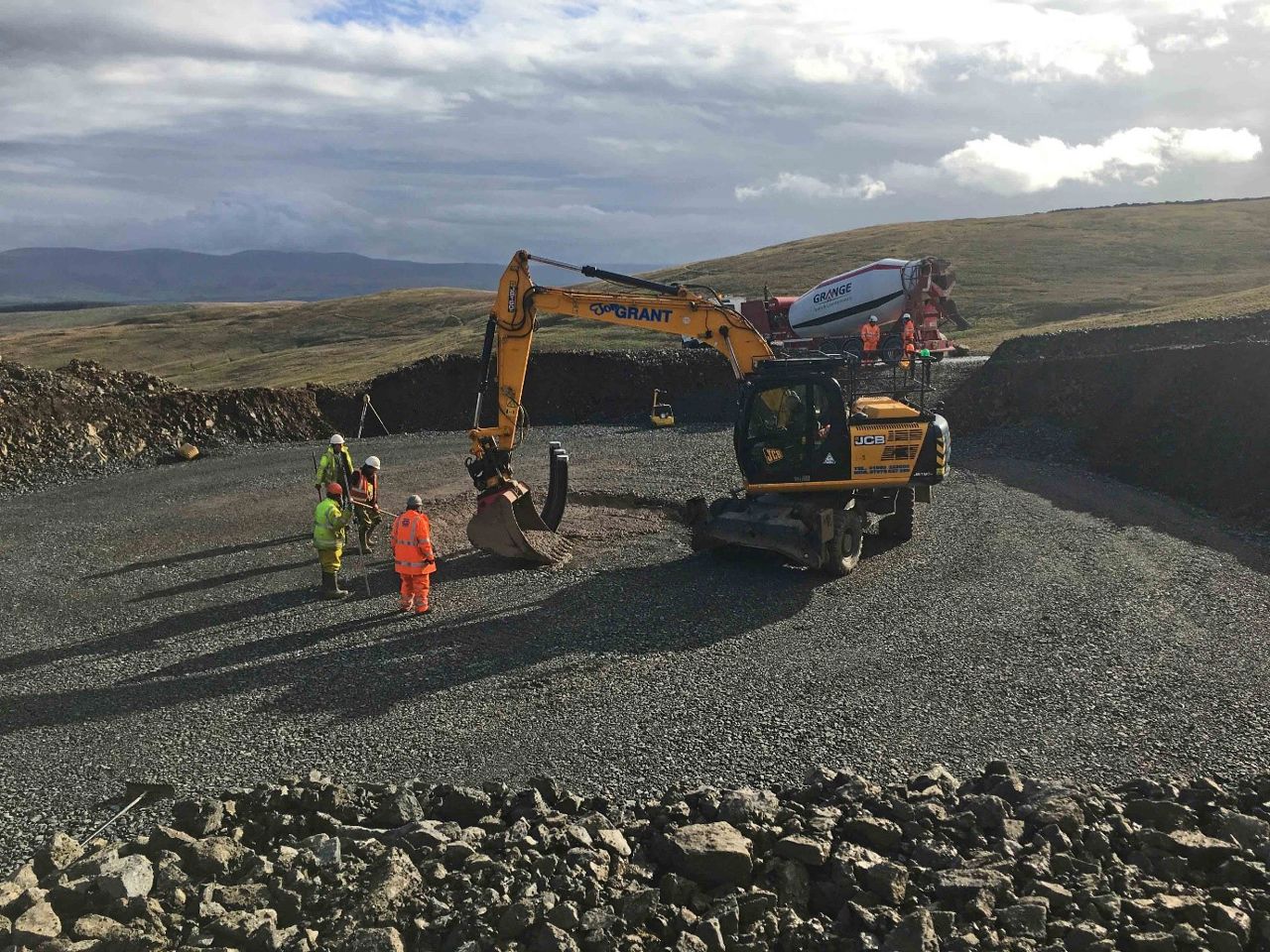 We have tried to use as much rock and stone from the site We use "borrow pits" to do this, these pits have given us tons of stone aggregate for building the tracks and foundations. By using this stone, we have been able to greatly reduce traffic to the site and lessen the impact to the local roads.
The project will deliver a fund of approximately £190,000 per year for community groups and initiatives, and discussions around how this will be managed are continuing with the Community Liaison Group.
For any comments or questions during construction, please get in touch, contact Doug Wilson on 07542 754642, doug.wilson@statkraft.co.uk and keep a look out for future updates in The Nithsdale Times.