Statkraft's project in Keith starts delivering a Greener Grid for Christmas
London – 23 December 2021 - Today, Statkraft has announced that Keith Greener Grid Park in Moray, Scotland, is operational and supplying inertia to the grid. The development will help to ensure the UK's electricity system can decarbonise our electricity supply in a safe and secure way as it provides stability services to the system, which is operated by National Grid ESO.
This project is part of Statkraft's substantial £1.4 billion investment in the UK's renewable energy infrastructure, facilitating the transition to clean energy. Statkraft's Greener Grid Parks will make a significant contribution to the UK's 2050 Net Zero target.
The rotating stabilisers at Keith utilise first of its kind technology. Traditionally, coal or gas-powered turbines are called upon to provide stability to the electricity system. The Greener Grid Parks mimic this effect; providing inertia to the system and maintaining the right frequency to ensure stability in the electricity system – all done without producing harmful carbon emissions. They complement wind and solar generation, working together to provide a fully renewable electricity network.
The commissioning of Keith is a huge step forward for the collective ambition to operate the electricity system with zero-carbon in 2025. The project will also start to immediately reduce consumer energy costs.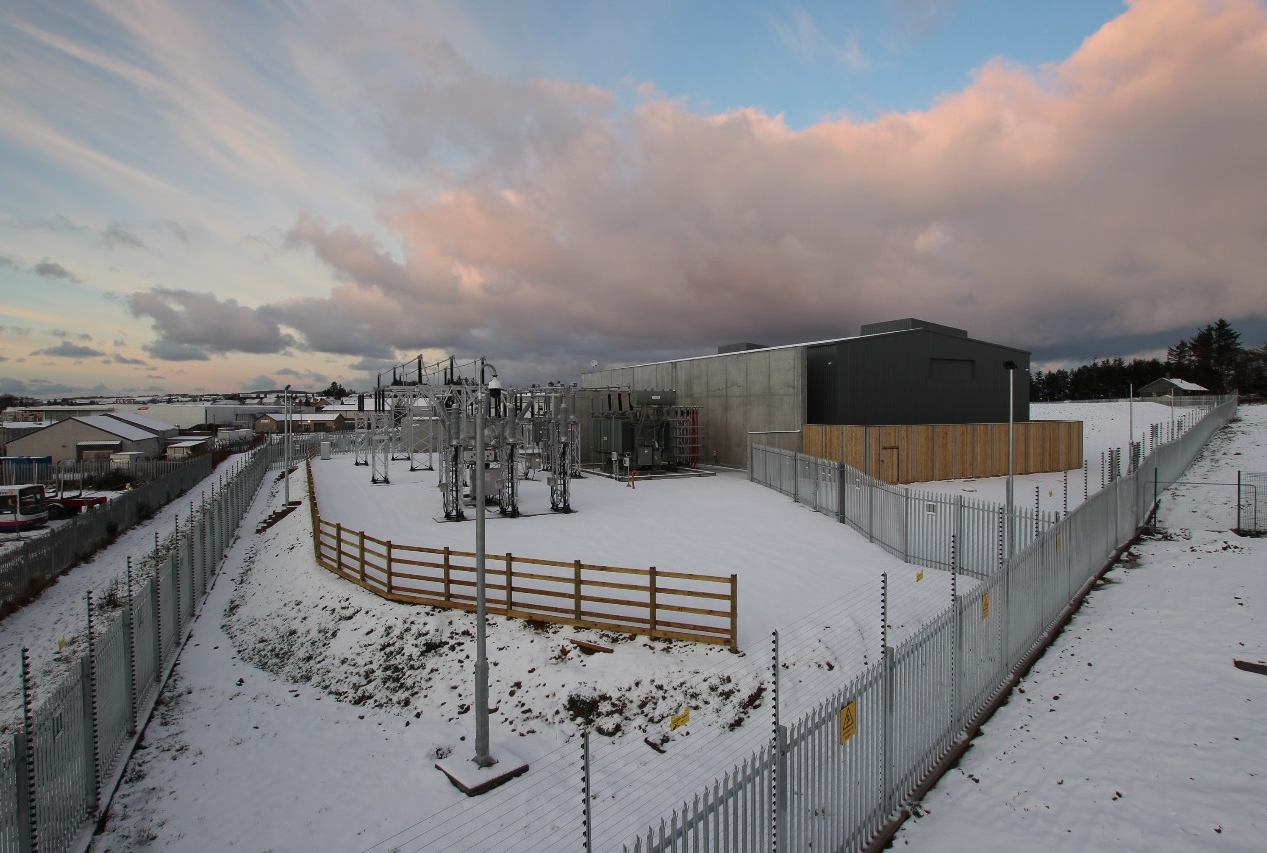 The project is situated in Moray, Scotland, close to Scottish and Southern Electricity Networks' Keith transmission substation. The project is a great demonstration of GB innovation, with the rotating stabiliser technology being manufactured in GE Power Conversion's factory in Rugby with a key component provided by Sheffield Forgemasters. The project has focused on involving local suppliers throughout, with a Local Suppliers Register being created and supported by Moray and Aberdeen & Grampian Chambers of Commerce.
The Keith Construction Site Manager commented "The Local Supplier Register is extremely useful. It is my first port of call for any services we require. Approximately 75% of our supplier business to date has come from companies on that register."
Local contractors have been commissioned for on and off-site services including accommodation and cleaning as well as significant contracts including steelwork and cladding from Simmers, and stone from Tarmac, based in Keith.
Guy Nicholson, Head of Grid Integration, Statkraft UK said "It's a project to be incredibly proud of. This innovative solution will genuinely make the use of renewable energy easier and cheaper whilst also bringing benefits to the environment and the economy. From concept to construction and implementation, it has been a great example of British innovation and great teamwork. With targets for zero carbon system operation in 2025, and massive growth in electricity demand up to Net Zero in 2050, this kind of co-operation is exemplary and necessary."
Andy Cooper, UK Managing Director GE Power Conversion said "GE are very proud to be involved in the Keith Greener Grid Park project, working in partnership with Statkraft and our supply chain to support a lower carbon path to meet the world's energy needs."
Contact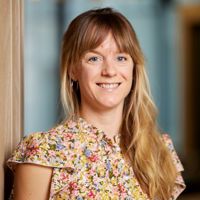 Sarah Howarth
Head of Communications, Statkraft UK
Notes to Editors
About Statkraft
Statkraft is a leading company in hydropower internationally and Europe's largest generator of renewable energy. Statkraft has 4600 employees in 18 countries.
Statkraft is at the heart of the UK's energy transition. Since 2006, Statkraft has gone from strength to strength in the UK, building experience across wind, solar, hydro, storage, grid stability, EV charging, green hydrogen and a thriving markets business.
We've invested £1.4 billion in the UK's renewable energy infrastructure and facilitated over 4 GW of new-build renewable energy generation through Power Purchase Agreements (PPAs).
Across our UK businesses we employ over 280 staff in England, Scotland and Wales and play a key role in helping the global business achieve its goal of 8 GW of developed wind and solar power by 2025.
About GE Power Conversion
GE Power Conversion applies the science and systems of power conversion to help drive the electric transformation of the world's energy infrastructure. Designing and delivering advanced motor, drive and control technologies that evolve today's industrial processes for a cleaner, more productive future, it serves specialized sectors such as energy, marine, industry and all related services.
About GE
GE (NYSE:GE) drives the world forward by tackling its biggest challenges. By combining world-class engineering with software and analytics, GE helps the world work more efficiently, reliably, and safely. For more than 125 years, GE has invented the future of industry, and today it leads new paradigms in additive manufacturing, materials science, and data analytics. GE people are global, diverse, and dedicated, operating with the highest integrity and passion to fulfil GE's mission and deliver for our customers.