First Minister of Wales visits Oslo as Statkraft recognises the significant role of Wales in the net zero transition
Statkraft, Europe's largest generator of renewable energy, announces planned investment in Wales, recognising the significance of the nation's ambitious net zero targets.
This week Statkraft welcomed the First Minister of Wales, Rt Honourable Mark Drakeford, to their Headquarters in Oslo, Norway. A strong alliance with Norway has the potential to help Wales meet its target to reach net zero before 2050.
With nearly 30 permanent staff already employed in Welsh activities, a similar number contracted by Statkraft, and the team expected to grow this year, Statkraft has secured a new base in Cardiff to progress its operations. The Welsh pipeline, with an estimated value of £250 million, includes impressive plans for 1,000MW of renewable projects across solar, wind, grid services and green hydrogen.
First Minister of Wales Mark Drakeford said: "While energy prices for homeowners continues to rise we need to use more home-grown renewable energy. We shouldn't rely on expensive imports of carbon-producing fuels – that is not the future. I'm buoyed by the meeting today with Statkraft and by their planned investment in the renewable potential of Wales."
Statkraft already operates a number of successful renewable projects in Wales. The Rheidol hydropower scheme near Aberystwyth, the largest of its kind in Wales, generates an estimated 92 million units (kWh) of electricity each year, using the natural waterways of the Rheidol valley. The 162km2 (40,000 acres) of land surrounding the scheme is carefully managed by the team, alongside Natural Resources Wales, with wood ant colonies, managed fisheries, planned beehives and wildflower meadows as well as the public cycle/hiking network.
Statkraft's Alltwalis wind farm in Carmarthenshire has been operational since 2019. This project brings benefits beyond the clean power it generates. On completion of the wind farm a Community Benefit Fund was set up which has already distributed £1 million to the local area. The fund is available to local residents for community projects; whether that's improving public amenities, community activities, the promotion of education and skills for young people or energy efficiency projects.
To date the Statkraft team has facilitated 325MW of renewable Power Purchase Agreements, utilising the clean energy produced from an estimated 30 Welsh renewable projects. This power is sold through Bryt Energy to businesses across Wales and the UK, as well as traded into the wholesale markets. The total volume of nearly 600 GWh of clean energy is equivalent to the electricity used by 160,000 homes each year.
Statkraft will also focus on the significant solar potential of Wales, supporting the UK's ambitions to increase solar capacity by 5-fold by 2035. This globally abundant resource is a low cost, low impact, flexible and scalable route to clean energy.
With all renewable projects developed responsibly, these spaces can benefit from a net gain in biodiversity, alongside local investment in the form of community funds and business rate reliefs, as well as the production of carbon-free electricity for the UK.
Eivind Torblaa, Statkraft VP Asset Owner Wind & Solar, commented: "Our investments in Wales are significant and we're very pleased to see our projects bringing local benefits. Stakraft's ambitious plans to support Wales to achieve its carbon targets will go hand in hand with local collaboration and tangible benefits brought to communities. We see Wales playing a key role in the net zero transition and look forward to the journey ahead."
Contact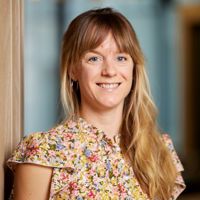 Sarah Howarth
Head of Communications, Statkraft UK