Survey shows majority of British consumers call for more energy independence as affordability becomes key priority
New research into the attitudes and concerns around energy, conducted on behalf of Statkraft, Europe's largest generator of renewable power, found that while climate anxiety is high*, the cost of electricity is also worrying British consumers.
The survey, which captured opinions from over 2,000 members of the British public, found more than three quarters of respondents (76%) are worried about rising electricity costs with 59% concerned their savings won't cover their bills this winter.
75% of respondents are worried about the impact the war in Ukraine will have on future electricity costs. Despite there being a clear need for RES cooperation between European countries, the invasion in Ukraine has triggered a perceived importance of more energy independence amongst respondents. The same proportion are frustrated that Britain relies on other countries for its energy, and more than four in five (83%) of those surveyed believe the UK should be energy independent.
Three quarters of consumers said they wished the UK had started investing in renewable and green energy a long time ago. On a similar theme, more than half of those surveyed (55%) are concerned that climate change targets will be forgotten due to the current energy crisis, yet the majority (88%) were unable to name any specific activities the country has in place to achieve its carbon neutrality goals.**
In April 2022, the government published a UK Energy Security Strategy aimed at moving the nation away from "expensive fossil fuel prices set by global markets we cannot control". According to a recent UK Onward Report, investment in renewables is now saving consumers money on their energy bills as well as insuring consumers against future spikes in energy prices.
David Flood, Managing Director of Statkraft UK, says:
"Heating your home and being able to keep the lights on should not be a luxury. Statkraft's research highlights that more than half (57%) of UK respondents believe their bills will need to rise if they switch to clean energy but this isn't the case. By transitioning to renewable energy, British consumers can be protected from market volatility and household budgets will no longer be dictated by unpredictable and spiralling costs."
Survey Information
Research was conducted by Opinion Matters for Statkraft. In the UK 2,002 general consumers 18+ were surveyed, between 25.05.2022 to 31.05.2022. In total, more than 18,000 people across nine countries were polled. Opinion Matters abides by and employs members of the Market Research Society which is based on the ESOMAR principles.
*73% of UK respondents said they were worried about climate change as a threat to themselves and their family.
**The UK has committed to reducing its greenhouse-gas emissions to net zero by 2050 and is aiming to cut its emissions by 78% by 2035, compared with 1990 levels.
UK Press contacts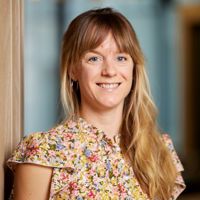 Sarah Howarth
Head of Communications, Statkraft UK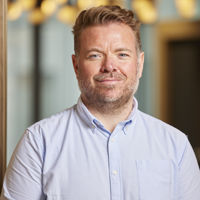 Gary Connor
Media Relations Manager, Statkraft UK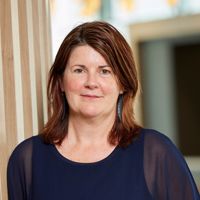 Alison Hood
Principal Community Engagement Manager