Construction and Sale of Twentyshilling Hill Wind Farm Concludes
Statkraft has announced the sale of its Twentyshilling Hill Wind Farm in Scotland to Greencoat UK Wind. The sale was completed in June following the agreement made with Greencoat in December 2019 to purchase Windy Rig and Twentyshilling Hill Wind Farms, both in Scotland.
Construction of Twentyshilling Hill, the subsidy-free project located south of Sanquhar in Dumfries & Galloway, was completed earlier this year with all turbines ready to export to the grid at the end of February 2022. As part of the sale agreement, Statkraft will be providing ongoing operational management services for the wind farm.
The 9 turbines have an installed capacity of 37.8MW and are expected to generate enough power for over 36,000 homes each year1. A community benefit fund of £189,000 per annum will be distributed amongst 9 community groups surrounding the wind farm to help deliver projects that meet local priorities.
Commenting on the sale, Kevin O'Donovan, Statkraft Senior Vice President for Wind & Solar Northern Europe said: "Twentyshilling Hill is our second subsidy free wind farm to be completed and we are pleased to finalise the sale to Greencoat UK Wind.
"The sale completes a trio of disposals by Statkraft in the last 12 months, with Greencoat also acquiring Andershaw Wind Farm and Windy Rig Wind Farm. These projects have a combined capacity of over 117MW, playing a role in our ambition to deploy a minimum of 600MW of renewable projects in the UK by 2025, contributing to the UK's net zero targets and bringing benefits to local communities.
"We look forward to continuing our close work with Greencoat during the operation of the wind farms."
Windy Rig and Twentyshilling Hill wind farms were originally developed by Element Power, which was acquired by Statkraft in September 2018.
Notes to Editors
About Statkraft
Statkraft is a leading company in hydropower internationally and Europe's largest generator of renewable energy. The Group produces hydropower, wind power, solar power, gas-fired power and suppliers district heating. Statkraft is a global company in energy market operations. Statkraft has 4800 employees in 19 countries.
About Statkraft UK
Statkraft is at the heart of the UK's energy transition. Since 2006, Statkraft has gone from strength to strength in the UK, building experience across wind, solar, hydro, storage, grid stability, EV charging, green hydrogen and a thriving markets business.
We've invested over £1.3 billion in the UK's renewable energy infrastructure and facilitated over 4 GW of new-build renewable energy generation through Power Purchase Agreements (PPAs).
Across our UK businesses we employ over 280 staff in England, Scotland and Wales and play a key role in helping the global business achieve its goal of 8 GW of developed wind and solar power by 2025.
1. Homes equivalent: Based on 37.8MW of installed capacity, average annual estimated output of the wind farm and average Scottish domestic consumption of 3,520kWh per annum (BEIS 2020).
Project website: www.statkraft.co.uk/twentyshilling
UK Press contacts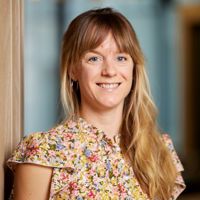 Sarah Howarth
Head of Communications, Statkraft UK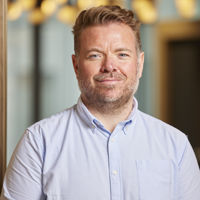 Gary Connor
Media Relations Manager, Statkraft UK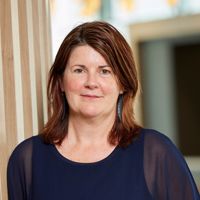 Alison Hood
Principal Community Engagement Manager