Statkraft marks official opening of London office
Statkraft has marked the official opening of our London office, with an event attended by Norway's Ambassador to the UK, His Excellency Wegger Strømmen, and Lord Deben, Chair of the Climate Change Committee, as well as customers and industry partners, and colleagues from across the UK business.
The office, at 22 Bishopsgate, in the heart of the City of London, signals Statkraft's dedication to supporting the UK's ambitious net zero targets.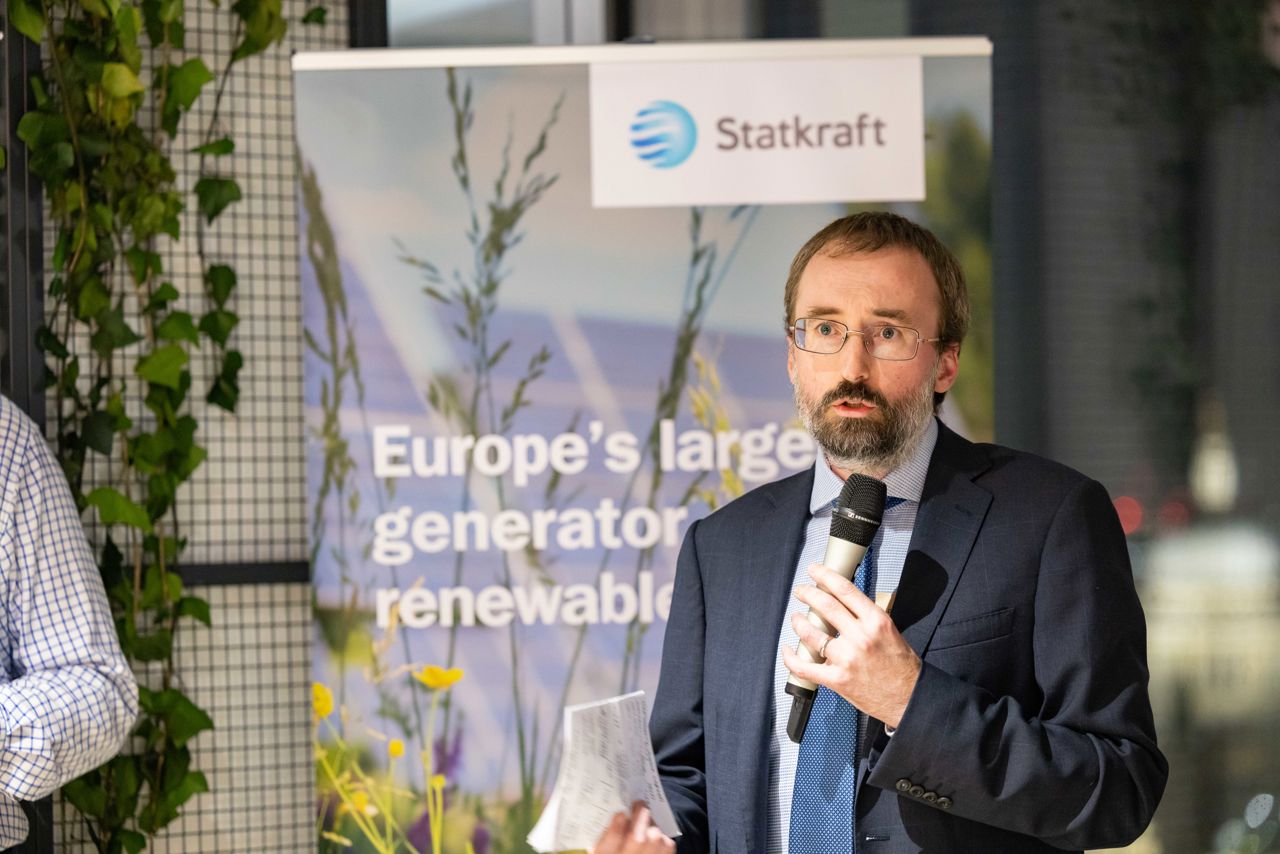 "Statkraft's entry into the UK started way back in 2006, when renewables faced a credibility issue in the UK", said David Flood, UK Country Manager. "Now we have almost 400 people working here in London, in our Glasgow and Cardiff offices, and at projects across the UK. Low carbon energy generation is around 50% of the electricity mix in the UK, a five-fold increase since 2006. I'm hugely proud of the contribution Statkraft has made to that."
Unveiling a plaque to mark the official opening, Ambassador Strømmen said Statkraft is "part of the Norwegian heritage" and stressed the continued need for a transition to clean power. "We're happy for your efforts to try to do it, not producing and transporting renewable energy, but also for the way you try to improve energy systems, like distribution and the grid."
"Keep up your good work – we're actually quite proud of you!"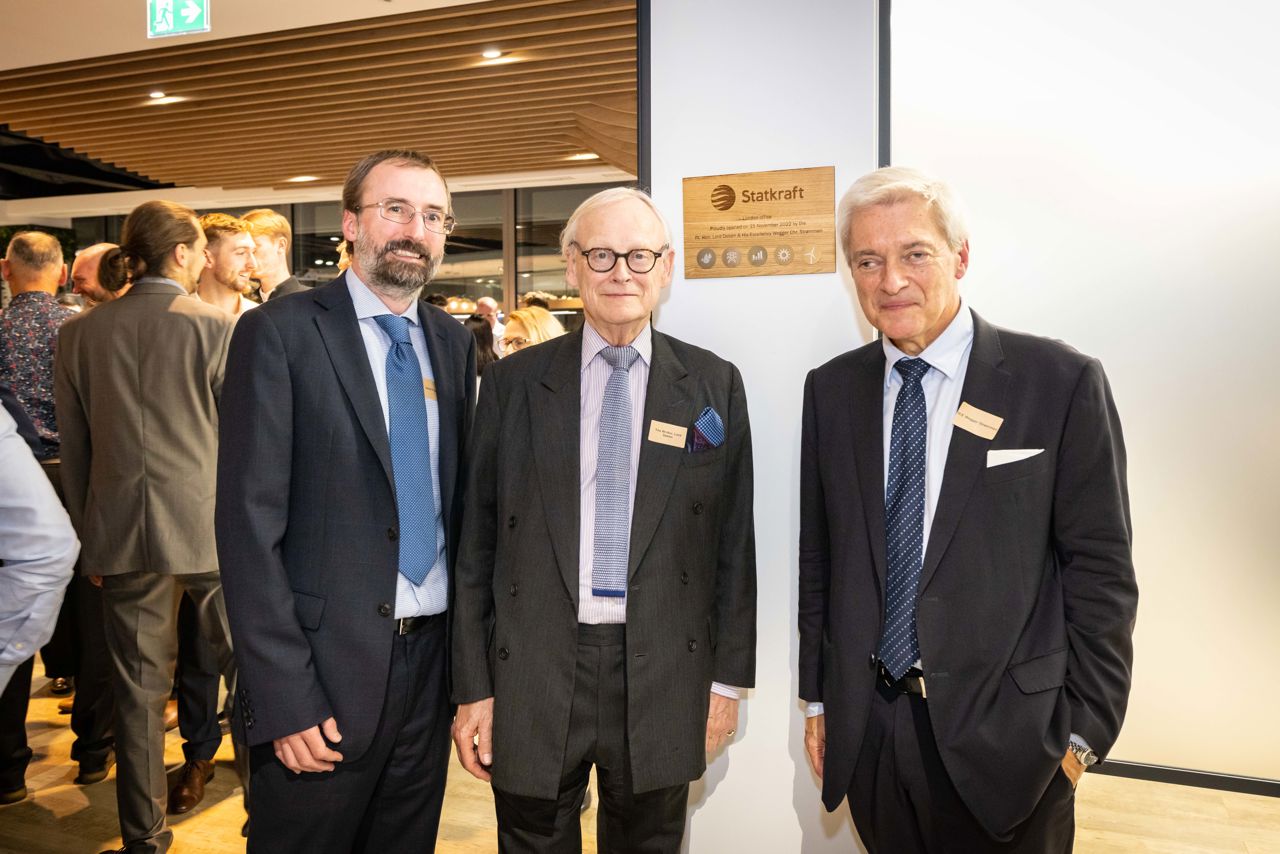 Lord Deben, who was the UK's longest-serving environment secretary, reflected on the progress made in renewable energy, saying that the UK had "turned into reality what was merely hope" and added that Statkraft "has played a hugely important role in that". But he was clear that the industry had to go further.
"We have to do more than we think is possible to do, at a speed at we think is impossible, because if we don't, we won't win this battle."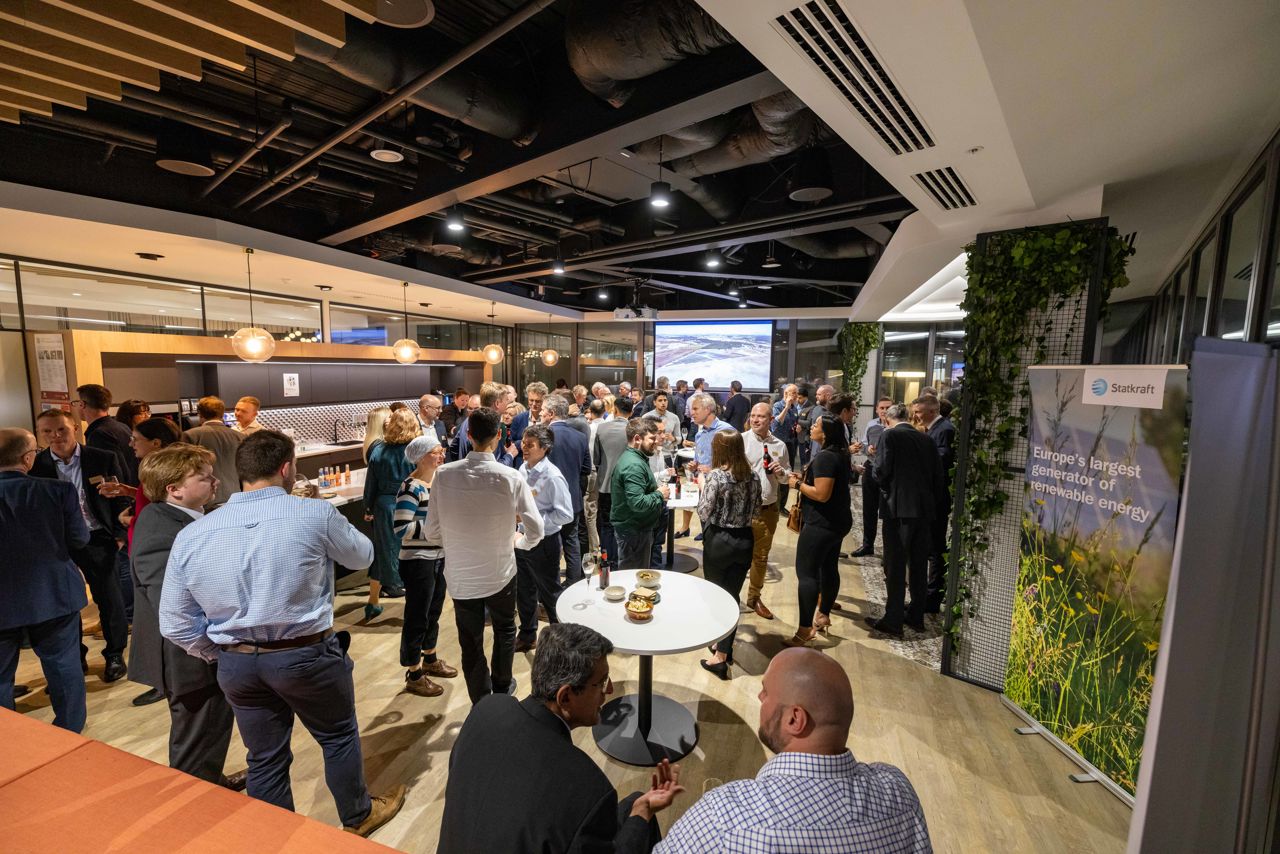 Statkraft's broad and growing UK portfolio includes wind, solar and hydropower as well as battery and storage technology, and innovative grid stability and green hydrogen projects. Its subsidiary companies include Bryt Energy, which is a carbon neutral electricity supplier which provides British businesses with zero-carbon, 100% renewable electricity, and Mer, a European EV charging company with a charging footprint in Norway, Germany, Sweden, and the UK.
We are also one of the largest traders in the European market and a market leader in Power Purchase Agreements for UK customers, managing risk, optimising revenues, and providing a route to market for renewables and flexible generation.