Statkraft takes leading market position as third-party flexible generation portfolio exceeds 1GW 
Statkraft, Europe's largest renewable power generator, has announced that it has exceed 1.2 GW of installed capacity in its third-party distributed flexible generation and storage (flex) portfolio. As a result of reaching this major milestone, Statkraft now holds one of the leading third-party flexible generation portfolios in the UK, providing over 22% of the total capacity in this market.
This achievement comes as the UK faces a national energy bill crisis, driven by the rising costs of fossil fuels. Flex assets are essential to the successful rollout of renewable energy, which will reduce the UK's reliance on expensive fossil fuel imports and keep energy bills down. Flexible generation in this context refers to solutions such as batteries and gas (ultimately running on green hydrogen) that can store surplus renewable energy as well as provide power on demand. Statkraft is taking the UK one step closer to reaching its climate goals by facilitating the deployment of more clean energy.

Launched in 2018, Statkraft's flexible generation trading service has never lost an asset or a customer. By trading the energy produced by over 105 third-party assets and optimising running patterns, Statkraft is able to maximise returns for its customers.

Mark Tarry, Head of Asset Development & Main Board Director at AMP Clean Energy, said, "We had previously been with a competitor of Statkraft for our gas flexible energy facilities. We were so impressed with their relative trading results that we exclusively placed our last two build out programmes on long term contracts with Statkraft."

The service deploys market leading automation, enabling transparency and scalability, as part of a unique proposition to enable flex customers to benefit from the short term and forward energy markets, as well as ancillary services.

Tom Vernon, Managing Director of Statera Energy Limited said: "We are extremely happy with our long-term strategic relationship with Statkraft. The combination of its optimised trading performance and approach to risk management provides us with enhanced risk adjusted returns for our battery and flexible generation assets. The approach is both collaborative and pragmatic, allowing us to effectively navigate the UK power market's ever-evolving landscape. Going forward, we're excited to be delivering more projects with Statkraft as we build-out our development pipeline."
Statkraft draws on over a century of experience in optimising flex assets, backed by a strong balance sheet of renewables, including Norwegian hydropower. This enables it to mitigate the risks to consumers and offer unprecedented 15-year PPAs on flexible generation assets.
Duncan Dale, VP for Customer Facing Business UK & Ireland, says "This announcement comes at a critical time for the UK energy market, as we all face soaring energy costs due to volatile international fossil fuel prices. There has never been a more important moment for renewables which are generated locally and the flex services that support them in the UK market. By reliably working in partnership with our customers and "baking a bigger cake" through better optimisation, we will continue to expand our portfolio. This will improve the stability of the grid and help to protect consumers from market volatility."
Contact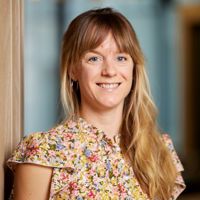 Sarah Howarth
Head of Communications, Statkraft UK