Windy Rig wind farm complete and generating electricity
Windy Rig wind farm, developed by Statkraft, is now fully operational and generating green electricity from Dumfries & Galloway; producing enough electricity to power an estimated 41,000 homes per year.
It's the first of Statkraft's UK wind farms to be developed subsidy-free and contributes to the company's global target to develop 8 gigawatts of wind and solar by 2025.

Iain Robertson, Senior Commercial Manager and head of the company's Glasgow office, said how pleased Statkraft was to be operating and managing the wind farm, which will help Scotland reach its net zero target by 2045 target. He said,
"This is one in a pipeline of renewables projects that Statkraft is developing in Scotland. We're proud to have supported Scottish and local companies during the construction and commissioning of the wind farm and look forward to playing our part in helping to supply green, flexible and secure energy that will contribute to Scotland's ambitious journey towards net zero."
Comprising 12 turbines with an installed capacity of 43MW, Windy Rig was constructed over 16 months, despite disruption from Storms Ciara and Dennis, and the Covid pandemic.
As agreed in December 2019, ownership of Windy Rig wind farm will be transferred to Greencoat UK Wind PLC, with Statkraft providing the operational management services as well as the market access power purchase agreement for the wind farm.
Contact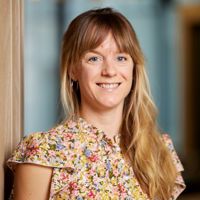 Sarah Howarth
Head of Communications, Statkraft UK
About Statkraft UK
Statkraft is at the heart of the UK's energy transition. Since 2006, Statkraft has gone from strength to strength in the UK, building experience across wind, solar, hydro, storage, grid stability, EV charging, green hydrogen and a thriving markets business.
We've invested £1.4 billion in the UK's renewable energy infrastructure and facilitated over 4 GW of new-build renewable energy generation through Power Purchase Agreements (PPAs).
Across our UK businesses we employ over 280 staff in England, Scotland and Wales and play a key role in helping the global business achieve its goal of 8 GW of developed wind and solar power.

Notes to Editors
Homes estimation: Based on 43.2MW of installed capacity, wind resource assessment and average Scottish domestic consumption of 3,393kWh per annum (BEIS Dec. 2020).
Project website: Windy Rig project website
Statkraft in Scotland: Statkraft has 16 renewables projects in development, in construction or operational in Scotland, in south western Scotland and Highlands as well as Shetland. These include onshore wind and Greener Grid parks. Statkraft has grown from single figures to over 20 employees in Scotland in the last two years and is currently completing construction on the 38MW Twentyshilling Hill Wind Farm in Sanquhar, Dumfries and Galloway.