Statkraft completes 'industry first' forward trade for battery asset
The new customised product eliminates the price risk for battery asset owners by locking buy and sell prices at the same time
Statkraft, Europe's largest renewable power generator, and a leading provider of market access and optimisation services has agreed a battery 'forward trade' on behalf of long-term customer Statera Energy, in what is an industry first.

Usually, battery assets are optimised in the frequency response, 'day ahead' market, which are power auctions that take place on the day before a battery delivers energy to the grid, and in the 'intra-day' market, when trades take place on the day of delivery. This means the financial return secured for an asset owner would depend on short term price fluctuations in the energy markets.

This agreement includes a customised 'forward trade' product created by Statkraft for battery assets such as Statera's Creyke Beck Storage project, located near Hull. In forward trades, the sale or purchase of power is agreed in advance of delivery, so Statkraft simultaneously sells the overnight power to charge the battery and buys the evening peak power discharge in volumes appropriate to the assets' technical capabilities. Therefore, Statera's price risk was eliminated, because the new forward trade product locked in the buy and sell prices at the same time.

Forward trades backed by battery capacity will help flexible assets to smooth out their earnings by forward-hedging portions of their income. This will also benefit the wider energy system by adding a new source of liquidity to the forward market as the energy system transitions to a lower carbon generation mix.


This first-of-its-kind arrangement is part of the 15-year strategic partnership between Statkraft and Statera Energy, the UK-based developer, owner and operator of flexible generation and grid-scale storage capacity. The two companies are working together to optimise 450MW of contracted flexible assets, and complete offtake agreements that will see the portfolio grow to 800MW of flexible assets.

Brian Lonn, Statkraft's Head of UK Flexibility says: "Although battery forward trading has been discussed in the past, we believe that the transaction we've conducted on behalf of Creyke Beck Storage is the first to have been completed successfully using this kind of structure. It is a very exciting moment for us and Statera, as it represents the start of a new way to manage the risk and opportunities of their battery portfolio. We're looking forward to continuing our partnership with them in the years ahead.

"This also demonstrates how Statkraft is constantly bringing innovation and new thinking to utilising storage and flexible generation projects in Great Britain's energy market. This customised product can be utilised by any of our customers and will help bring greater returns and more certainty to their portfolios. We're anticipating a great deal of interest in it."

Tom Vernon, Managing Director of Statera says: "We are delighted to have concluded our first forward trade with Statkraft for one of 50MW battery assets, Creyke Beck Storage. Working with Statkraft to access the forward markets this winter, we have materially enhanced the risk/return profile of the revenues on our battery storage and flexible generation portfolio. This new and innovative forward trade builds on our existing strong relationship with Statkraft and is a testament to its collaborative and sophisticated approach to asset optimisation."
UK Press contacts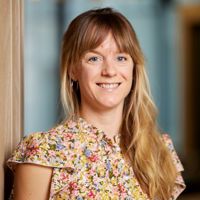 Sarah Howarth
Head of Communications, Statkraft UK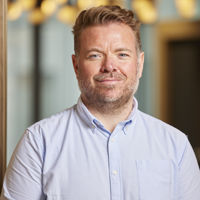 Gary Connor
Media Relations Manager, Statkraft UK