Statkraft explores potential for new solar development in West Cornwall
Statkraft, Europe's largest renewable power generator, is progressing proposals for a new solar development in Gwinear, east of Hayle, in West Cornwall.
The site for Speedwell Solar Farm, which would generate up to 40MW of electricity, enough to power the equivalent of approximately 12,000 homes1, has been carefully chosen to help meet regional and national renewable energy targets. Solar power is regarded as crucial in cutting carbon emissions.  Cornwall Council has confirmed that an Environmental Impact Assessment will be required for any future planning application for Speedwell Solar Farm.

Statkraft has been developing solar projects for over twenty years, engaging with local communities to deliver projects that have long term value. It works with local suppliers, creating jobs and supply contracts to boost local businesses and initiatives during the construction and operation phases.

Details of the public consultation will be advertised in advance. To register an interest in project updates, please email UKprojects@statkraft.com.

Tim MacKellar, Statkraft's Solar Project Manager said: "We are at an early stage of the project and are currently preparing our timeline and next steps.
"Understanding the views of the local community is very important to us, and we will be holding public exhibitions in the spring to explain our proposals, introduce the project team and ask the community for its views on the proposed solar farm and how we can bring additional benefits to the area."
1. Homes equivalent number based on installed capacity of 40MW, solar irradiation assessments and average GB domestic consumption of 3,509kWh pa. (BEIS, December 2022).
Contact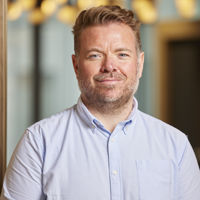 Gary Connor
Media Relations Manager, Statkraft UK