Trecwn green hydrogen project awarded funding from UK Government
Statkraft has been awarded funding under Strand 1, which provides development expenditure for engineering design
Statkraft, Europe's largest renewable power generator, has been awarded funding from the UK Government's Net Zero Hydrogen Fund, towards Trecwn Green Energy Hub, an innovative project aiming to produce green hydrogen in the heart of Pembrokeshire, in Wales.

The fund aims to support the commercial deployment of new low carbon hydrogen production projects during the 2020s, and Statkraft has been allocated funding under Strand 1, which provides development expenditure for engineering design, and building the pipeline of hydrogen production projects, to move these closer to deployment.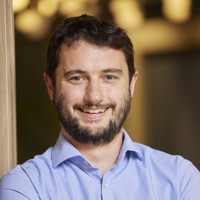 "The funding secured through our successful application to the UK Government's Net Zero Hydrogen Fund will be used to produce the next and more detailed stage of engineering design for the electrolyser"
Head of UK Hydrogen Development

Statkraft's proposed project would consist of a 15MW electrolyser system, built within the valley, directly co-located with onshore wind and solar installations. With the electricity grid in the area at near-capacity, all the renewable power generated onsite would be used in the production of green hydrogen.

Trecwn Green Energy Hub would generate approximately three tonnes of green hydrogen a day. This is enough to run a single hydrogen fuel cell bus for over 40,000 miles, or the equivalent of making 350 journeys from Fishguard to Cardiff, but without the harmful emissions produced by traditional diesel or petrol fuels. It is hoped that green hydrogen generated there will also be used to power trains running on railway lines west of Swansea.

The Trecwn site, which used to employ over 500 people at its peak, contains several man-made caverns, originally constructed by the MOD to store munitions. Statkraft plans to investigate the feasibility of utilising these caverns for large scale green hydrogen storage, which could boost the region's energy security. Storing green hydrogen for later use could also help local organisations to meet their zero-emissions targets. 

The local community and former workers at the site have long voiced their hopes to see the site returned to appropriate industrial and commercial use. Statkraft hopes that the production of green hydrogen at Trecwn will act as a catalyst, attracting innovative businesses to the valley and regenerating industry in the wider area. 
 
Mícheál Ó Broin, Head of UK Hydrogen Development at Statkraft, said: "The funding secured through our successful application to the UK Government's Net Zero Hydrogen Fund will be used to produce the next and more detailed stage of engineering design for the electrolyser, which will be a key part of our planning application and help make our Trecwn Green Energy Hub project a reality.

"I'm pleased that we've had such a positive reaction from local people so far. The area has so much potential, and there's a real appetite for green energy production across Pembrokeshire. I look forward to sharing more details of our plans as they continue to develop."
Contact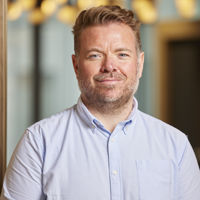 Gary Connor
Media Relations Manager, Statkraft UK