Joanne Jack
Project Manager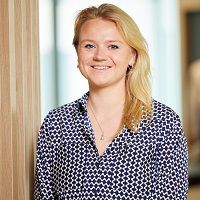 Joanne joined Statkraft earlier this year as a Project Manager. Joanne has three years of experience within the environmental sector, initially working in hydrogeology where she was responsible for monitoring 12 sensitive quarry sites in England and Wales.
Following this Joanne has worked in onshore wind where she has been involved in all stages of development, from site identification through planning and reviewing BoP contracts.
Joanne is especially interested in how we can add value to the local area through community benefit funds and habitat enhancement works.
Joanne graduated from the University of Aberdeen in BSc Geography and Geology where she specialised in hydrogeology.