Mícheál Ó Broin
Uwch Reolwr Prosiect, y DU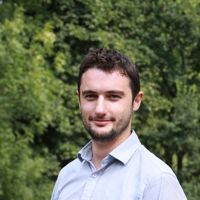 Mícheál joined Statkraft following 10 years of working for independent renewable developers and environmental consultancies. Based in the London office, he is responsible for developing Statkraft UK's green hydrogen portfolio across the UK.
Mícheál has project management expertise in developing onshore renewables assets including onshore wind, solar, grid services and hydrogen projects.
He has experience in all stages of renewable energy project development in Ireland and the UK.