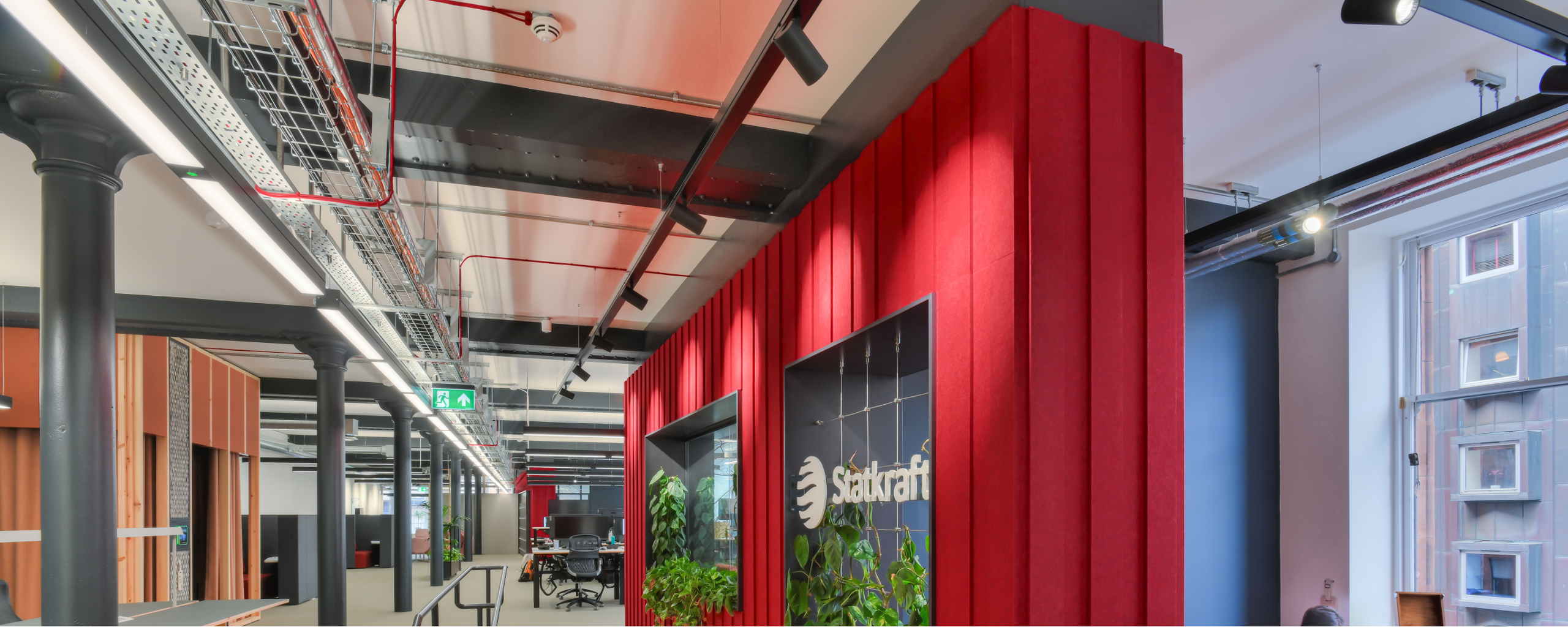 Welcome to our sustainable
Glasgow office
Home represents your values, so why shouldn't an office do the same? This is what we had in mind when we chose the location and kitted out our new sustainable office in the heart of Glasgow city.
As our team grew, and was projected to expand even further, it was important to have a new office space to accommodate the increasing numbers of employees.

The purpose behind the project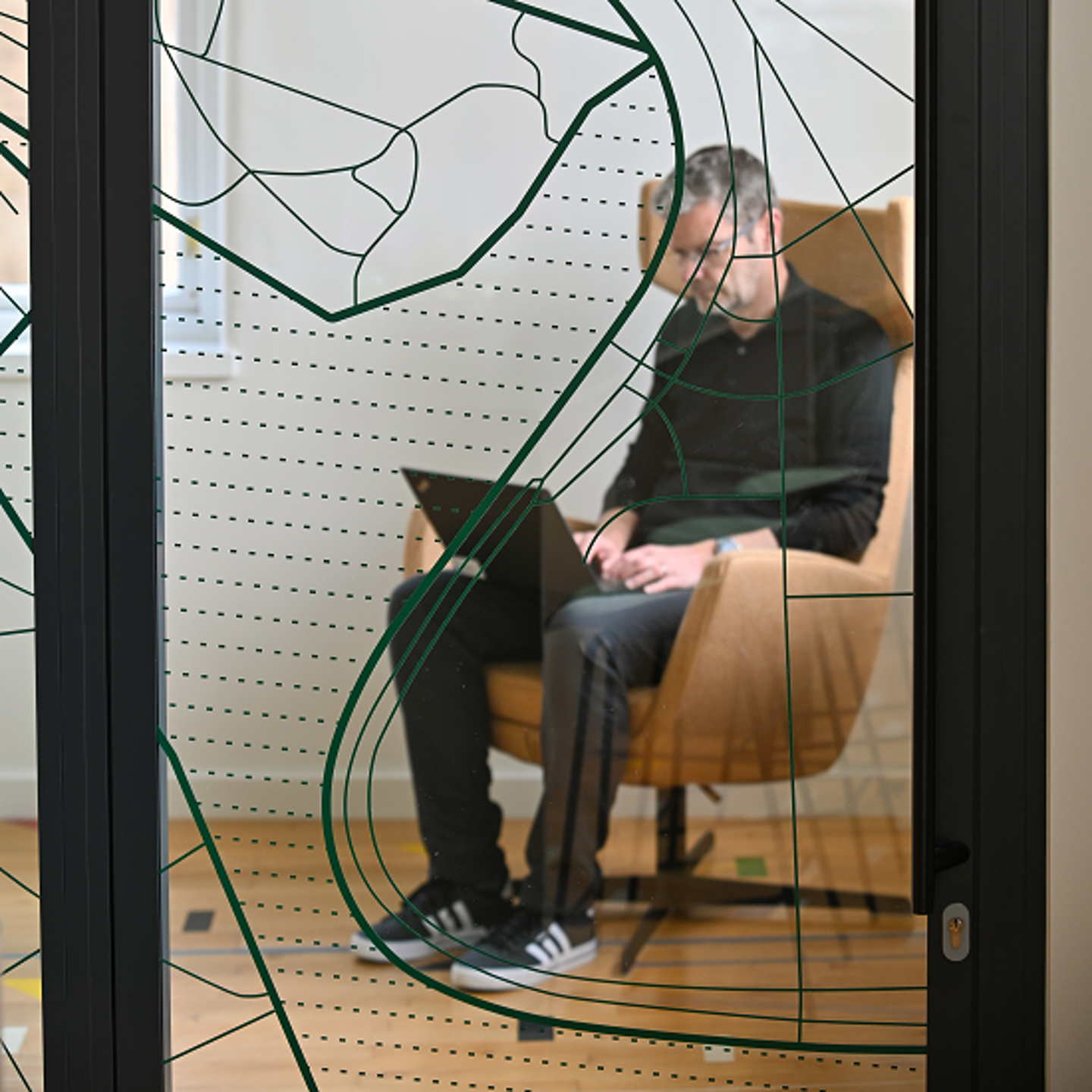 Our Head of Scotland, Iain Robertson, championed the project, with much that he and his team wanted to achieve:
"A welcoming space for collaboration and focus.
That leaves an impression and makes an impact. 
Bringing the outdoors in to care for mental health. 
With sustainability at its core."
Every member of the Glasgow team was able to contribute to the design process, through early-stage user needs surveys and periodic design meetings. This even included discussing in advance such things as preferred workplace etiquette and culture.
"Together we have managed to create a flexible, collaborative, social and vibrant modern workplace, that will hopefully stand the test of time, as we continue to grow."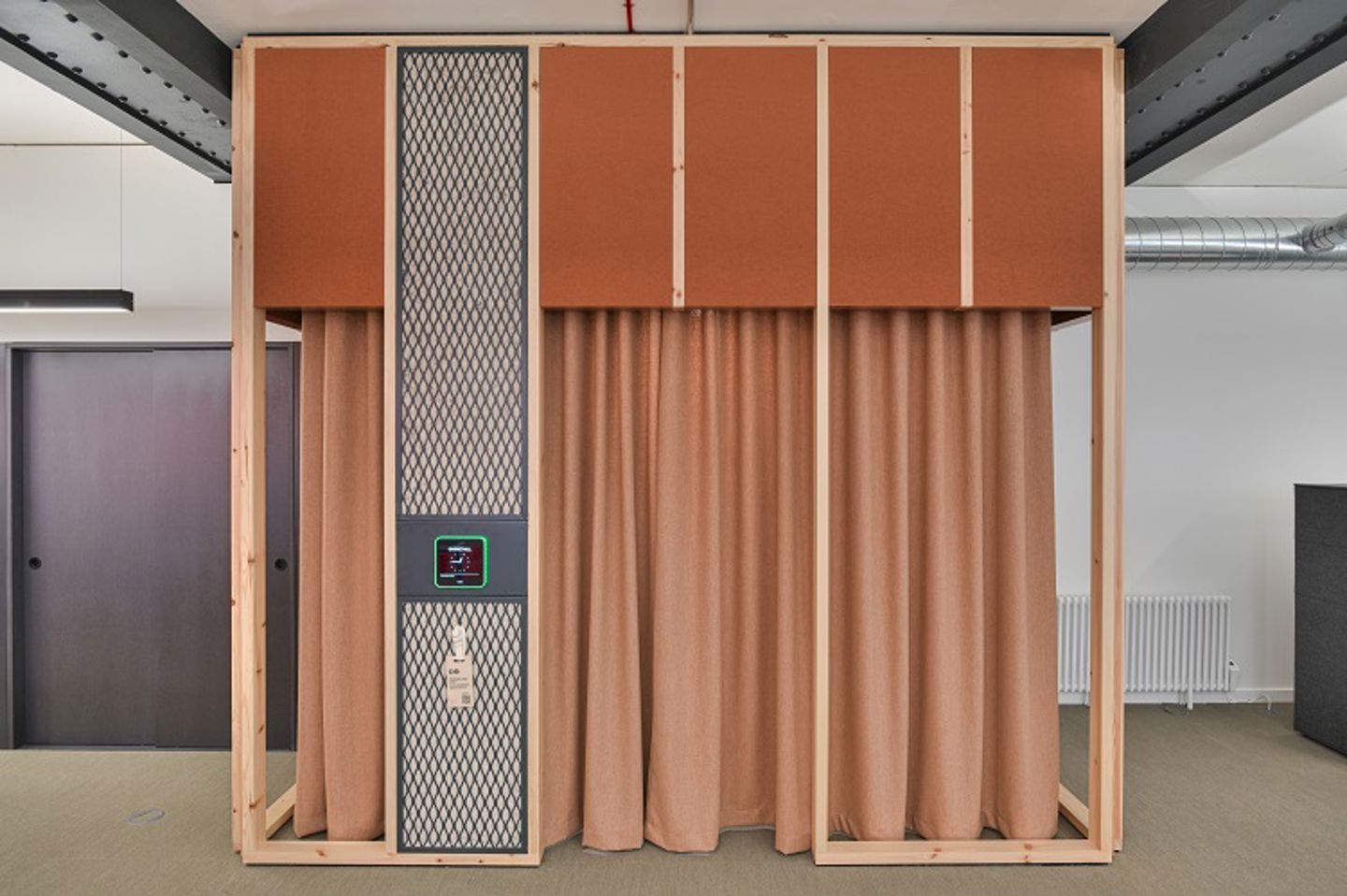 We selected a design partner who communicated a fantastic vision for the space, who we were confident would deliver an office where people would want to be.
The colour palette includes many natural tones, and a nod to our Norwegian heritage in the red-themed panelling (in the style of a Norwegian cabin) that runs through the space.
There are many other unique feature details, including the manifests on the glass meeting room walls, the "coffee lab" and a bespoke meeting pod.
User feedback to date has been universally positive.
Design meets sustainability
For the design of the new office, the ambition was to leave as low an impact as possible. We have some impressive things taking place and have highlighted a few below.
Carpet tiles

Never before has carpet selection been so interesting. Both the yarn and the backing are based exclusively on recycled and recyclable material. The carpet is Cradle to Cradle Bronze  Certified®. PET felt backing made from recycled plastic bottles.

Marmoleum flooring

Utilising 43% post-industrial recycled content and powered by 100% renewable electricity, this flooring can also be recycled or composted. All Marmoleum offcuts can be returned to the manufacturer, based locally in Kilcaldy, for reprocessing – one person's waste is another one's treasure.

Lambswool insulation

Made from 75% British sheep's wool and 25% recycled polyester, not only will this insulation keep us cosy, but it can also reduce the carbon emissions emitted by a building by many tonnes over its lifetime. What's more, wool fixes carbon dioxide, further reducing greenhouse gas levels. 

Kitchen counter

Enjoy that coffee even more, knowing that our counter is made using post-consumer recycled paper and old cardboard container paper. Layers of this paper are condensed into "stone" using resin made from industrial byproducts. And it's FSC certified.

Tabletops

Crafted from end-of-life cotton and wool and is 100% recyclable. Textile Tabletop is circular and can be recycled into new Kvadrat Really materials and products - including edges and surface, just one m2 of Textile Tabletop upcycles more than 10kg waste of textiles. By choosing a large size, you remove the equivalent of 88 T-shirts from waste streams.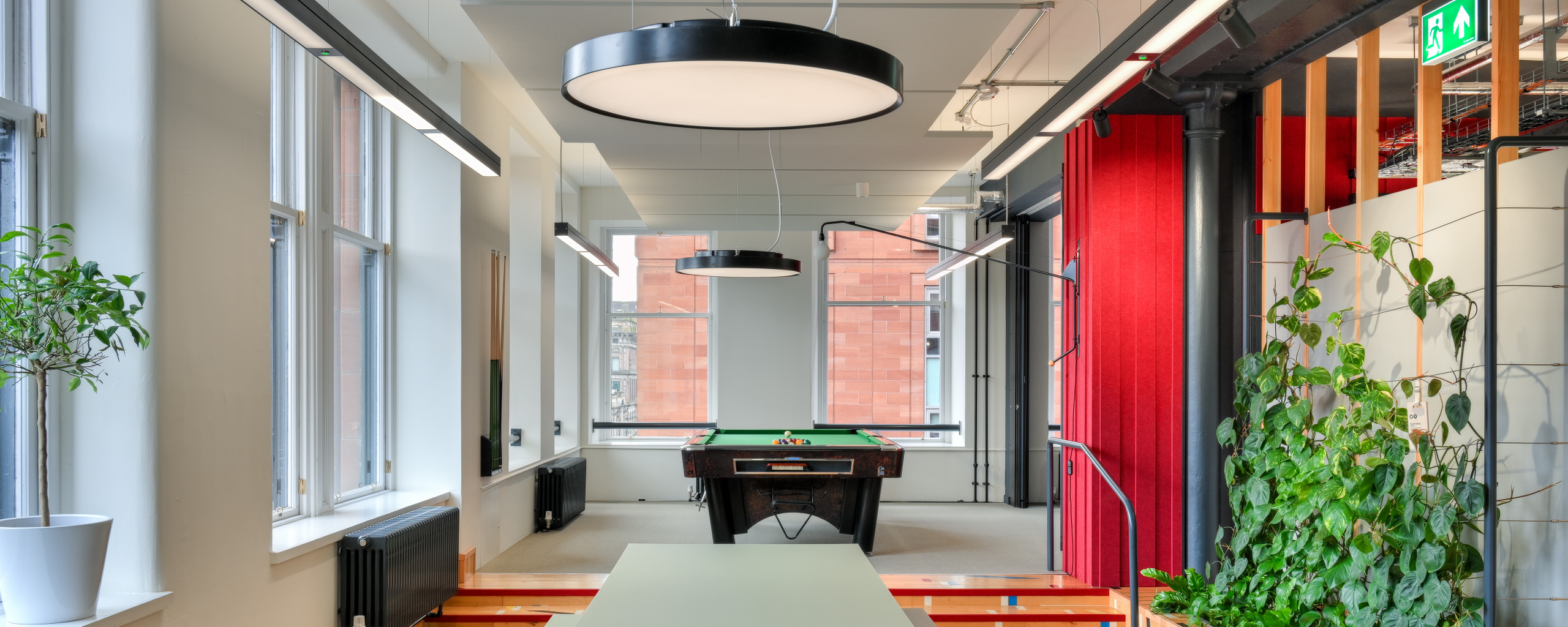 We wanted to create communal multi-purpose spaces that colleagues are drawn to, incorporating a break-out area and pool table area.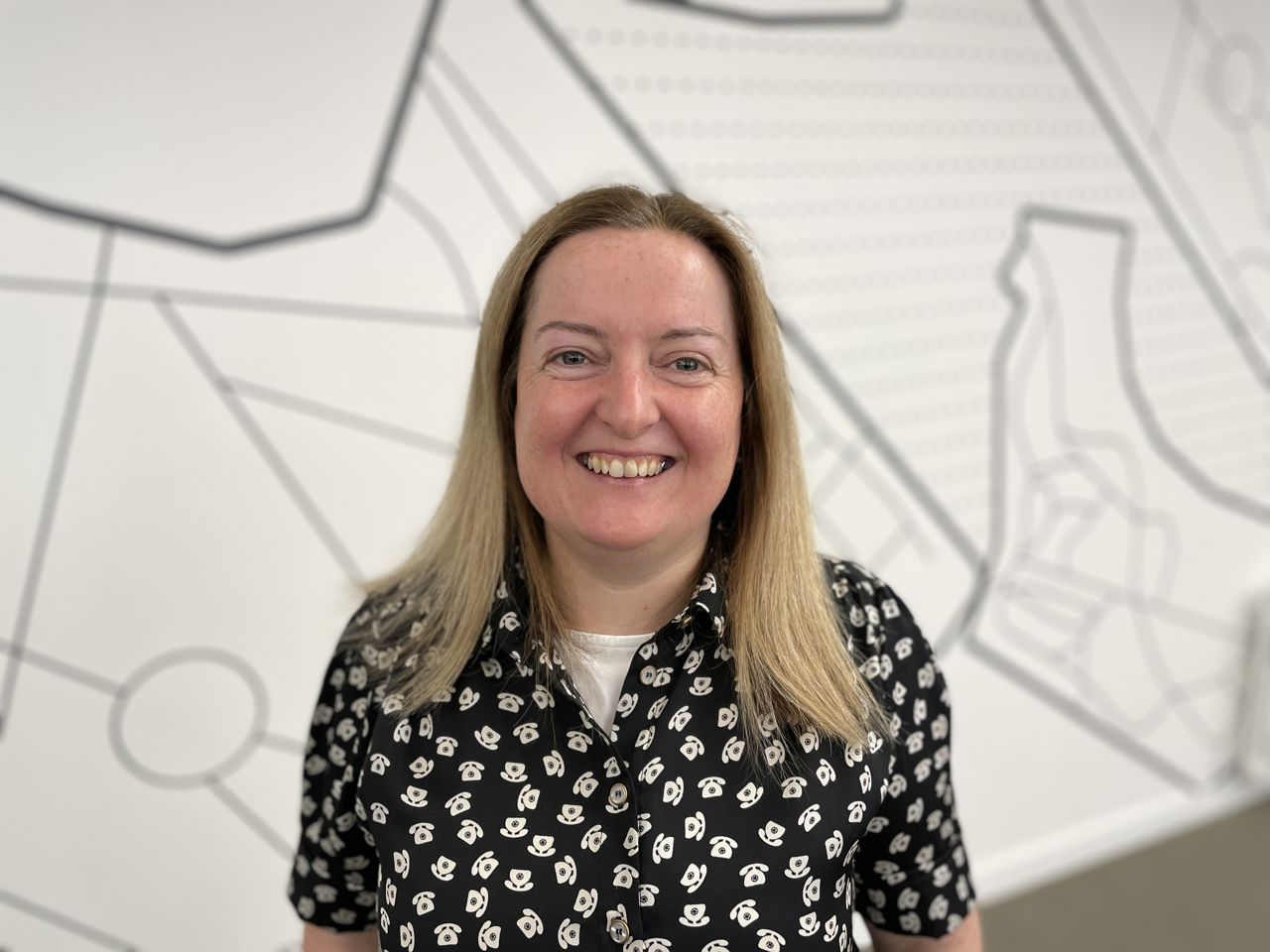 Ruth Semple, Senior Community Liaison Manager, has positive words about the new office.
"I like that the sustainable principles of the office design translate into a productive working environment"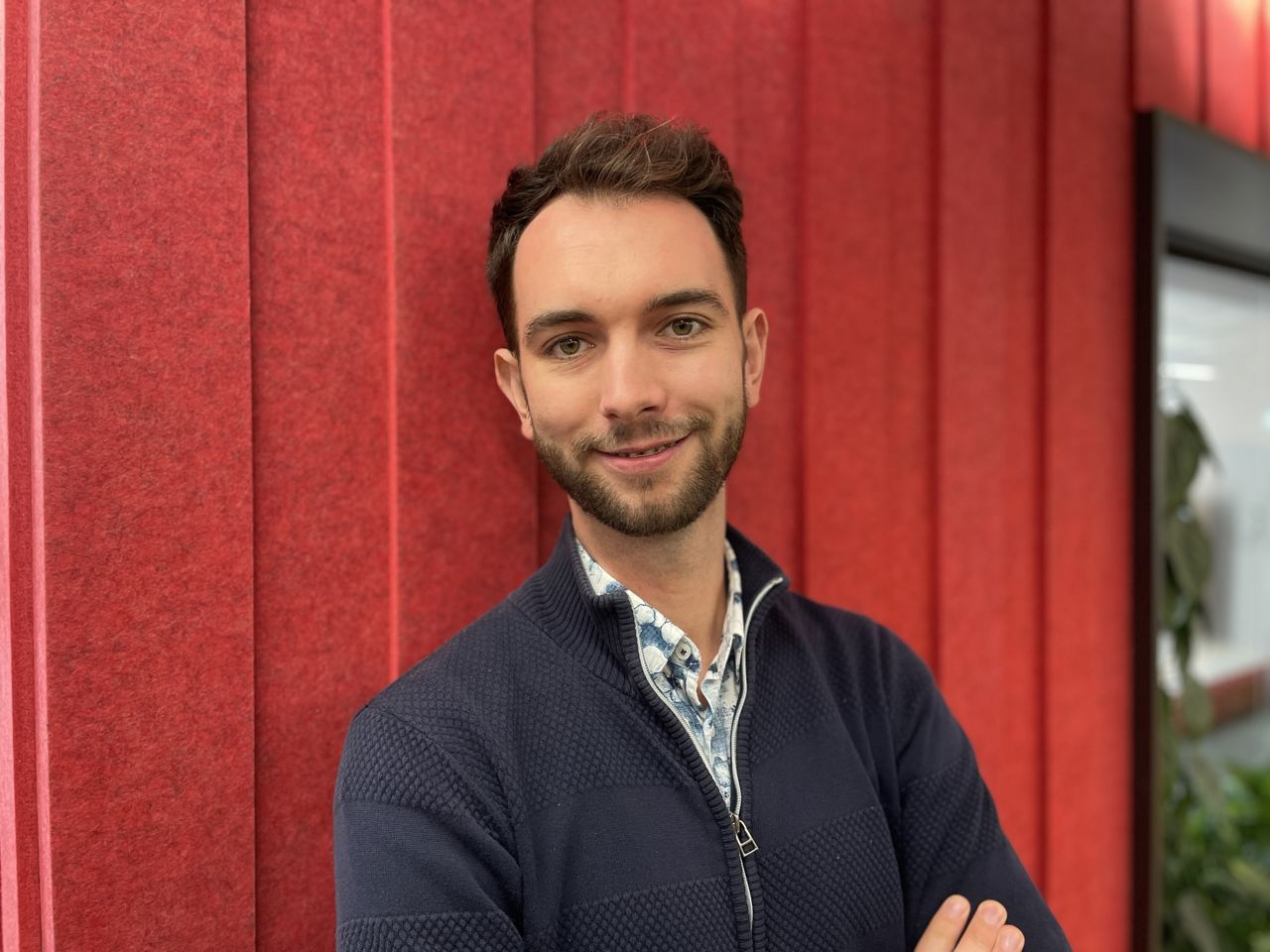 Ciaran Black, Project Manager, also agrees with Ruth on the sustainable design.
"The sustainability values, which are a central to the design principles of our Glasgow office, reflects Statkraft's values as a company"