Dudgeon Offshore Wind Farm opened
On 22 November, Statkraft and its partners Statoil and Masdar opened the 402MW Dudgeon Offshore Wind Farm built off the coast of Norfolk, UK.
The opening of the offshore wind farm took place at an official ceremony in Great Yarmouth, UK. This milestone is reached 3.5 years after the investment decision was made, and only a year and a half after marine installations started. After the successful installation of the first 6MW wind turbine in early January 2017, all 67 turbines at the 402MW Dudgeon Offshore Wind Farm are now delivering electricity to the UK grid, providing clean, renewable energy to around 410,000 British homes.
Statkraft has been a partner in the Dudgeon project since the acquisition of a 30 per cent shareholding in 2012. Dudgeon has successfully been developed in cooperation with the partners Masdar (35%) and Statoil (35%). Statoil was the operator during the construction phase and will remain operator during the wind farm's 25 year operational lifetime.
"The way that the Dudgeon project has been delivered embodies the strengths and culture of the companies involved, Statoil, Masdar and Statkraft. It has required significant technical innovation, has been delivered through an excellent relationship with local stakeholders and suppliers. In addition, the development of Dudgeon has stimulated local jobs and economic growth for the East Anglia region. And the project itself has been delivered on time, below budget, and most importantly with an excellent safety record," says Statkraft's President and CEO Christian Rynning-Tønnesen.
Statkraft has played a very successful role in the UK offshore wind industry since making its entrance in 2009. The company has been a leading voice in championing cost reduction for future projects, as well as pioneering innovative developments in operations and maintenance. Currently Statkraft is exploring opportunities to divest its shares in both Sheringham Shoal Offshore Wind Farm (40%) and Dudgeon Offshore Wind Farm (30%), following a sale of its 50 per cent share in the Triton Knoll Offshore Wind Project last month.
While the company divests offshore wind assets, Statkraft focusses on growth in renewables like hydropower, onshore wind, solar, district heating and other new renewable energy technologies. In the UK, Statkraft develops, owns and operates onshore wind farms and hydropower assets, and is the leading provider of Power Purchase Agreements (PPAs) and other energy services.
For more information, please visit:
www.dudgeonoffshorewind.co.uk
Contact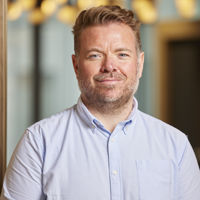 Gary Connor
Media Relations Manager, Statkraft UK