Statkraft markets Ylem Energy's Blaguegate flexible generation plant to support integration of renewables
Statkraft, Europe's leading provider of market access services, and Ylem Energy, a leading specialist in flexible generation, are pleased to announce the start of commercial operations for the 6.6MW Blaguegate gas-powered generation project.
Building on a successful background in landfill gas and CHP, Ylem Energy has developed the Blaguegate project specifically to provide flexible generation capacity to support the renewable transition in the UK. On 9 April the Blaguegate flexible generation facility in Skelmersdale, West Lancashire, commenced commercial operations with Statkraft as the optimisation and route-to-market provider.
The Blaguegate site joins over 300MW of third-party distributed flexible generation and battery storage capacity which Statkraft already optimises alongside of its 4,000MW renewable generation portfolio in the UK. Statkraft's leading trading platform integrates intermittent renewable generation and flexible assets in order to support customers and the whole market with the 'renewables revolution'. Statkraft's platform dynamically trades flexible assets into all available short-term energy markets, allowing the customer to maximise value.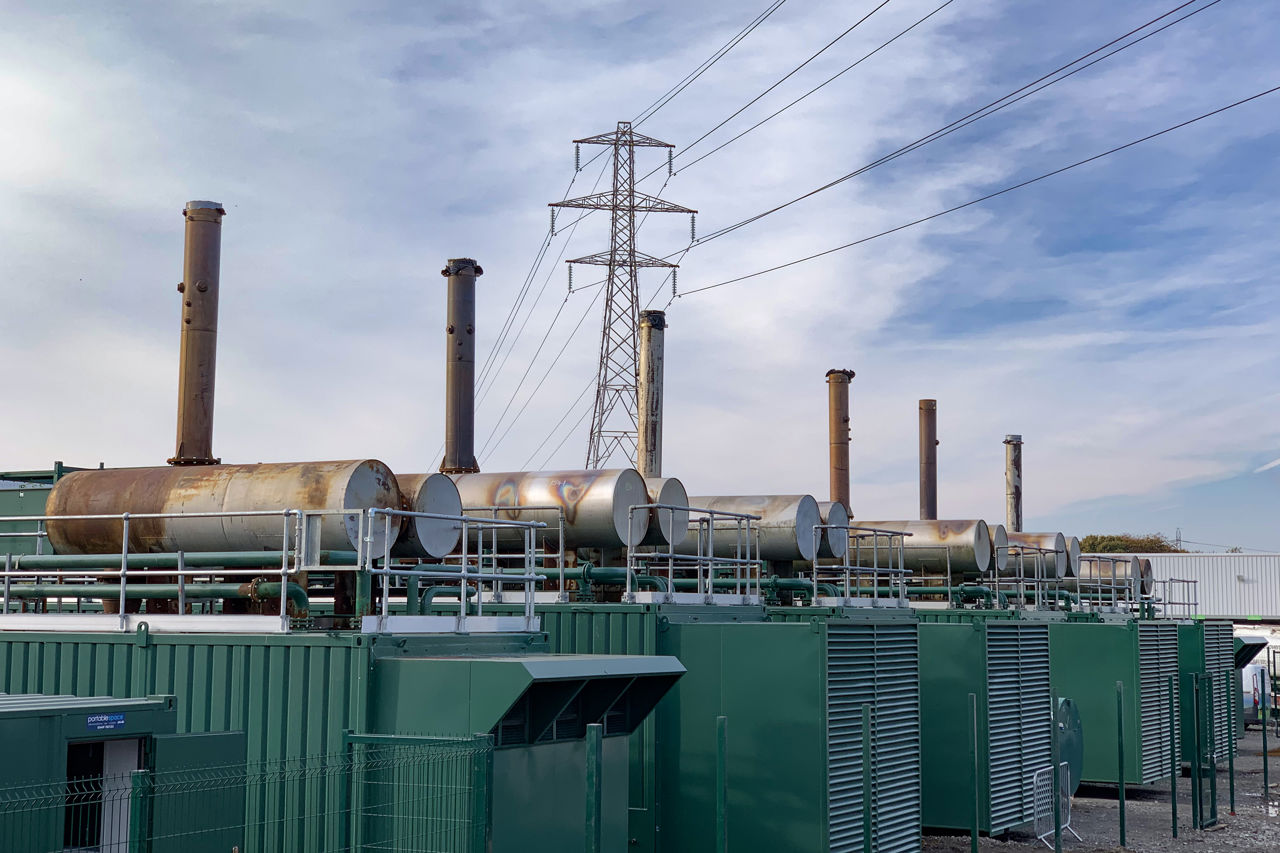 Statkraft is a leading pan-European route-to-market-services provider to ensure the reliable, renewable and cost-efficient electricity system of the future. Flexible power generation will perform an essential role in enabling renewables to deliver an ever-increasing portion of energy consumption in the coming decades, at the lowest cost to consumers and without sacrificing system security.
Brian Lonn, head of Statkraft's flexibility business in UK, said:
"We are delighted to be working with Ylem Energy to optimise their Blaguegate facility. Ylem Energy has a huge amount of experience and expertise in distributed generation in the UK, and we look forward to growing our relationship going forward.
Blaguegate is a project which demonstrates how developers can rapidly deliver the flexible generation capacity which the UK energy system needs to accept higher levels of renewable generation without sacrificing security of supply in order to achieve climate goals.
Statkraft appreciates the need for flexible power generation as a key component of the energy system until such a time as multi-day mass energy storage becomes economically viable to provide security of supply. The energy market and the UK's transition to a low carbon future should benefit greatly from projects like Blaguegate."
Ian Gadsby, managing director of Ylem Energy, said:
"Ylem Energy is excited to be working with Statkraft to optimise the Blaguegate project in the UK's energy markets. We are very impressed with Statkraft's industry-leading short-term trading capabilities and appreciate their proactive approach towards achieving a smooth start of operations for this flexible generation plant.
With this project having such a large merchant trading component, Statkraft's expertise in flexible generation has been a vital component in us successfully bringing the system online. We look forward to deepening our relationship as our flexible generation portfolio grows in the coming years."
About Statkraft UK
Statkraft is a leading company in hydropower internationally and Europe's largest generator of renewable energy. The Group produces hydropower, wind power, solar power, gas-fired power and supplies district heating. Statkraft is a global company in energy market operations. Statkraft has 4000 employees in 17 countries.
In the UK Statkraft develops, owns and operates renewable production facilities and is also involved in the trading and origination of power from its own projects and those of third parties.
Since 2006, Statkraft has invested £1.4 billion in the UK's renewable energy infrastructure and facilitated over 6 GW of new-build renewable energy generation through Power Purchase Agreements (PPAs). With a portfolio now exceeding 10 TWh per year from almost 300 customers, Statkraft is the leading provider of short and long term PPAs in the UK.
Contact
Judith Tranninger
Head of Public Relations