Statkraft experts join COP26 panel on the importance of flexible energy
In November, Statkraft VP for Origination Duncan Dale, joined the Flex Education broadcast from Glasgow during the week of the UN Climate Change Conference, COP26.
As part of the Energy Transition Hub hosted by RenewableUK, the panel discussed the UK's role in the world of power flexibility, in enabling the transition to a zero carbon electricity system.
Dale explained that a massive and equivalent increase in power flexibility is required to support the increase in renewable energy generation. We require more wind energy and solar power to transition to a zero carbon grid, supported by new technology to ensure a consistent and stable electricity supply.
How do you make this new system work efficiently? The panel debated what this new system could or should look like. They considered the increasingly important role of green hydrogen and how this may evolve; how consumers may change their behaviours with electric vehicles, domestic heat pumps or domestic hydrogen; and what the local grid and trading arrangements may look in the coming years.
View Duncan Dale's contribution to the broadcast here COP26 - Flex Education:
Contact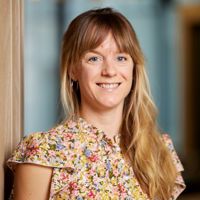 Sarah Howarth
Head of Communications, Statkraft UK