Ciaran Black
Project Manager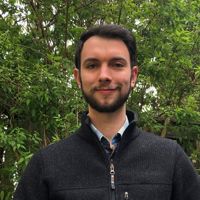 Ciaran joined Statkraft's Glasgow office in 2019 to support the development team with Geographical Information Systems (GIS) expertise and analysis to identify subsidy free renewable energy development opportunities throughout the UK.
He has several years' experience in environmental mapping and ecological surveying around western Scotland with an independent ecological consultant.
Ciaran went to Oban High School and studied Geography and GIS at the University of Glasgow with a year at the University of Bergen in Norway.