Iain Robertson
Head of Development Services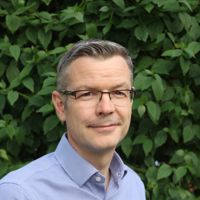 Iain has over 20 years' experience in the electricity industry. A graduate engineer, he started his career at ScottishPower in the 1990s.
He established Statkraft's Glasgow office in 2019, and heads up the company's Scottish activities. He is also Head of UK Development Services. 
Iain was previously VP of Renewables at SmartestEnergy, one of the UK's leading independent energy trading companies. 
He has a broad range of expertise across the UK energy landscape, in project development, market operations, business development and stakeholder engagement.
Iain is a director of all of Statkraft UK's project company SPVs. He also served as a Board Director at Scottish Renewables, the industry trade body) from 2014-2017.