John Thouless
Principal Project Manager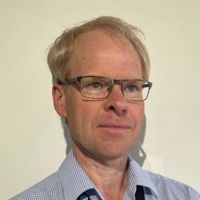 John is a Chartered Engineer and brings over 20 years' experience in renewable energy.
In the early years of large-scale Scottish wind development, John managed a number of onshore wind projects, guiding over 200MW through the consenting process.
He held the position of Chief Operating Officer at an independent renewable energy developer, and recently John led on the commercialisation of the pioneering, smart local energy system project, ReFLEX (Responsive Flexibility), in Orkney.
Prior to his time in renewable energy John worked on the development, and construction, of thermal energy plants including combined heat and power, and the utilisation of methane from abandoned coal mines for power generation.
He is passionate about meeting net-zero, solving energy related problems and developing practical solutions to meet the energy needs of society.