Glasgow office officially opened
Wednesday September 25. Statkraft's new office in Glasgow was officially inaugurated by Paul Wheelhouse, Scotland's Minister for Energy, Connectivity and the Islands.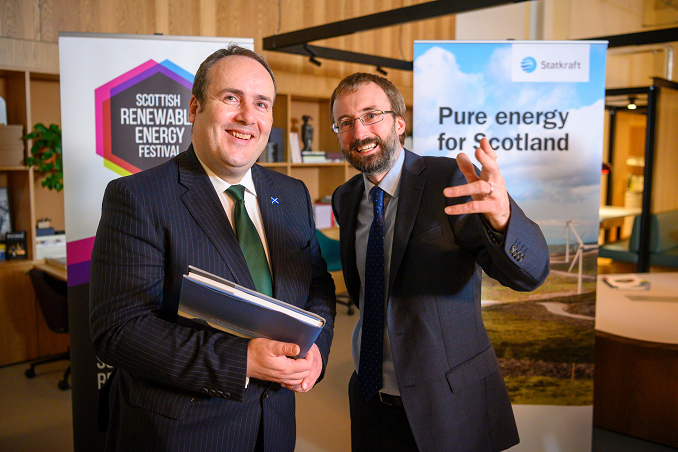 The Minister attended the opening hours after the Scottish Parliament passed a Climate Change Bill which commits Scotland to becoming a net-zero society by 2045.
At the opening Statkraft announced it would carry out feasibility studies which will focus on the possibility of bringing improved high-speed wireless broadband to Scottish communities at all planned new sites.
Read more about the inauguration at The Herald Scotland.
About Statkraft UK
Statkraft is a leading company in hydropower internationally and Europe's largest generator of renewable energy. The Group produces hydropower, wind power, solar power, gas-fired power and supplies district heating. Statkraft is a global company in energy market operations. Statkraft has 4000 employees in 17 countries.
In the UK Statkraft develops, owns and operates renewable production facilities and is also involved in the trading and origination of power from its own projects and those of third parties.
Since 2006, Statkraft has invested £1.4 billion in the UK's renewable energy infrastructure and facilitated over 6 GW of new-build renewable energy generation through Power Purchase Agreements (PPAs). With a portfolio now exceeding 10 TWh per year from almost 300 customers, Statkraft is the leading provider of short and long term PPAs in the UK.
Contact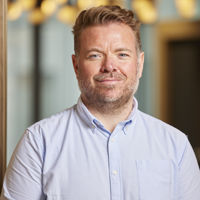 Gary Connor
Media Relations Manager, Statkraft UK