A Step Closer to a Net Zero Grid with Liverpool City Council Vote
We are pleased that today Liverpool City Council Planning Committee voted overwhelmingly to approve the application for an energy management facility to the south of Carnegie Road.
Statkraft are one of five companies to be awarded a contract with National Grid ESO to manage the stability of the electricity grid, and the project on this site will utilise battery storage and other technologies to play a vital role in managing a carbon-free grid by 2025.
There are limited places where this type of project can be located, and placing at this site minimises the impact of connecting to the grid whilst maximising the project's efficiency.
The application received no objections from statutory consultees on all issues raised, including environmental impacts, noise and transport. We are pleased that Council officials and elected representatives have recognised the project's strategic importance to national energy and climate change policy by voting in favour today.
Guy Nicholson, Head of Grid Integration at Statkraft UK said "We appreciate this may be a disappointment to a number of business tenants who currently use the site. In time, they will need to find new premises and we will be reaching out to them and their local representatives to see if we can assist with this process."
For more information on this project, contact our grid services team at ukprojects@statkraft.com or freephone 0800 772 0068.
About Statkraft UK
Statkraft is a leading company in hydropower internationally and Europe's largest generator of renewable energy. The Group produces hydropower, wind power, solar power, gas-fired power and supplies district heating. Statkraft is a global company in energy market operations. Statkraft has 4000 employees in 17 countries.
In the UK Statkraft develops, owns and operates renewable production facilities and is also involved in the trading and origination of power from its own projects and those of third parties.
Since 2006, Statkraft has invested £1.4 billion in the UK's renewable energy infrastructure and facilitated over 6 GW of new-build renewable energy generation through Power Purchase Agreements (PPAs). With a portfolio now exceeding 10 TWh per year from almost 300 customers, Statkraft is the leading provider of short and long term PPAs in the UK.
Contact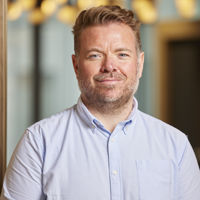 Gary Connor
Media Relations Manager, Statkraft UK