UK energy ambitions; Are we doing enough?
In the summer of 2019, the UK Government became the first major economy to pass laws to bring all greenhouse gas emissions to net zero by 2050. This was an ambitious target, overtaking the previous goal of an 80% reduction from 1990 levels.
In April 2021 the UK went further, signing into law the world's most ambitious climate change target, to cut emissions by 78% from 1990 levels by 2035.

The National Grid Electricity System Operator has set equally bold targets to prepare GB's electricity system to run purely on zero-carbon electricity in 2025. Combined with hosting the COP26 summit, the UK has positioned itself at the forefront of global efforts to tackle climate change.

According to figures from the Department for Business, Energy and Industrial Strategy, the UK has already reduced its emissions by almost 49% since 1990, while achieving significant economic growth in the same period.

This has been largely been achieved by renewable power replacing fossil fuel electricity generation and the closure of coal power stations. Other steps such as modernising the country's car fleet and better insulation of houses are relatively speaking, "low-hanging fruit". More ambitious measures will have to be taken if we are to meet these ambitious targets.
The challenge of flexibility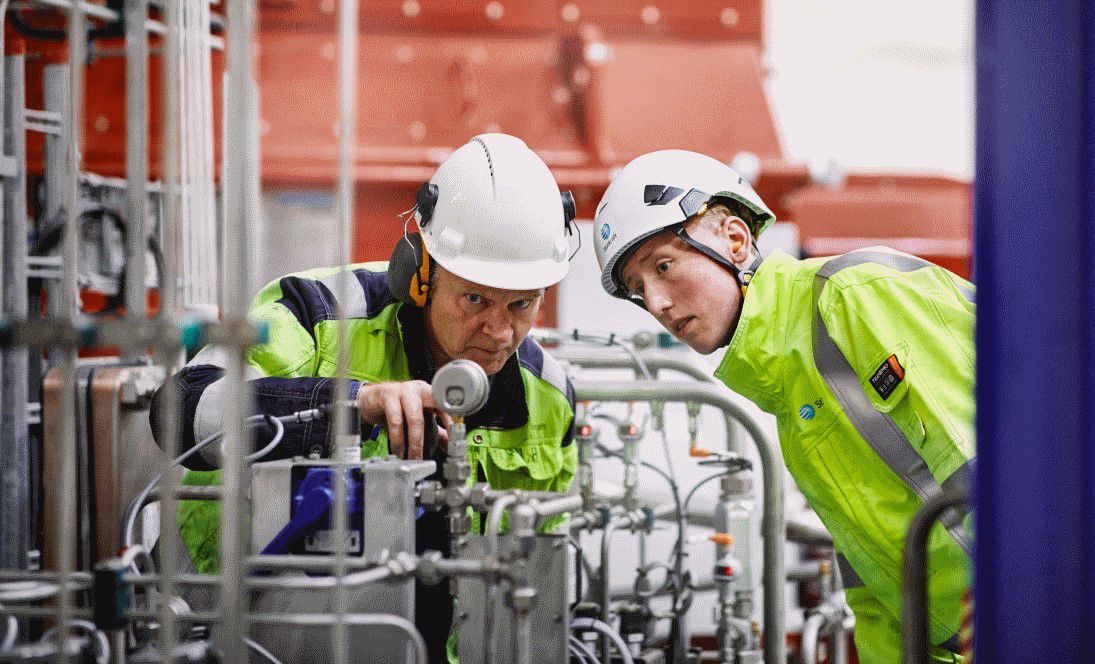 Transitioning from fossil to renewable energy poses a key challenge: how to store the energy being generated so that it is available when you need it? From batteries to using surplus energy to produce hydrogen, there are many options, yet the UK is still reliant on fossil fuels to provide grid stability, a reality which must change if the country is to operate a zero-carbon electricity grid by 2025.

As wind, solar and interconnectors do not by themselves stabilise the grid, Statkraft has pioneered Greener Grid ParksTM. These use rotating stabilisers which replicate the spinning metal mass of a traditional power station to maintain stability and keep the lights on, but without producing emissions. Statkraft has already signed a £44 million deal with NGESO to deploy synchronous technology at sites in Keith, North East Scotland, and in Liverpool, with three further locations in the planning approval stage.

"The rollout of synchronous compensation technology will enable the UK's energy system to handle increasing amounts of renewable electricity from wind and solar without relying on coal, gas or nuclear power. The sooner this is implemented, the sooner NGESO's 2025 target will be realised and the faster the UK can reach its ambitious net zero emissions targets", explains Guy Nicholson, Statkraft's Head of Grid Integration in the UK.

Statkraft also welcomes the UK's efforts on interconnectors, which enable countries to buy and sell power in times of surplus and shortfall. The North Sea Link between Norway and Scotland makes it possible for the UK to buy Norwegian hydropower when there is not enough wind in Scotland and for Norway to buy British wind power when the UK generates a surplus. Recent gas shortages in the UK have underscored the valuable role that interconnectors can play in the future to support the grid.

While the UK is already a global innovator in the fields of wind and solar power, less attention has been paid to alternate renewable technologies, including hydropower and green hydrogen, which can provide the flexibility that other sources cannot. Further development in these areas will provide a boost to the UK's renewable energy capacity, whilst also increasing flexibility and enabling Statkraft to draw on its global expertise in these areas to support the UK's net zero goals.
Sunny days for solar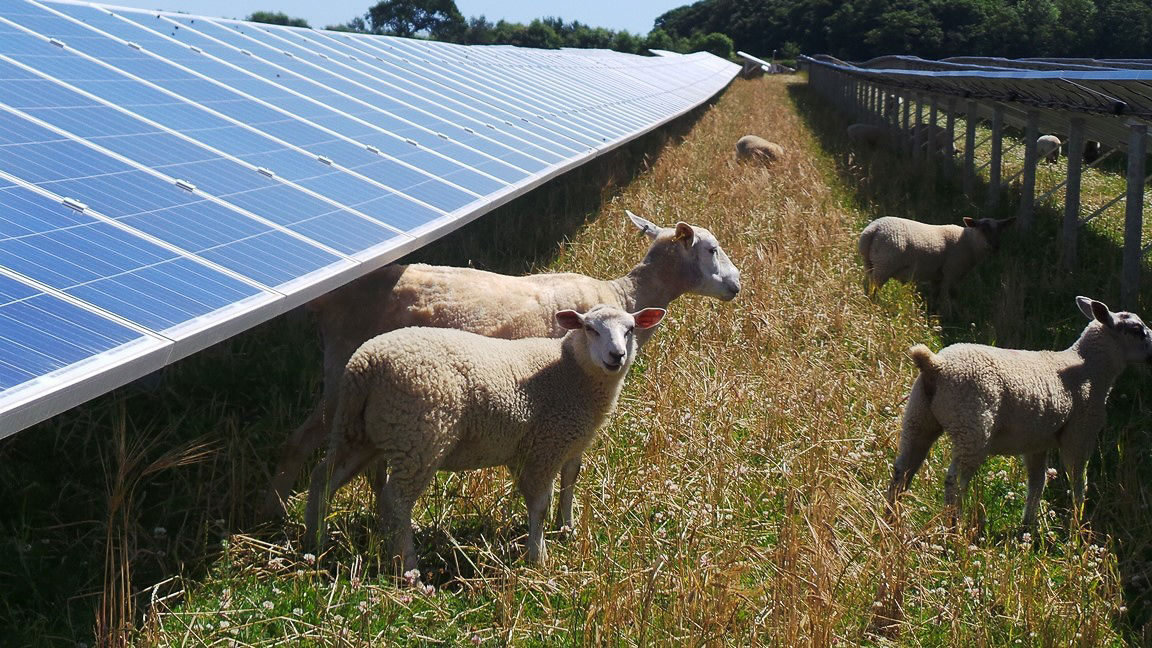 With tumbling costs and huge forecasts for growth, solar energy will play an essential role in defining the global transition to renewable energy, outshining coal and gas power plants and supporting the push for net zero.
Solar energy is the fastest growing renewable power source in the world, with capacity increasing 27 times over the last decade. According to Statkraft's latest Low Emissions Scenario (LES), solar power is expected to eclipse other renewables as the world's largest source of electricity from 2035 and will supply 63% of the global power system by 2050, alongside wind power.
The cost of deploying solar power has fallen dramatically with the price falling by 80-90% this past decade. Statkraft's LES has found that for every euro invested in solar power and wind today the resulting output is four times higher than it was ten years ago.
In May 2021, Statkraft became a leading developer in the European solar market, following the integration of the UK's largest solar company Solarcentury, adding Solarcentury's 6 GW pipeline in Europe and South America to its development plans. This pipeline includes planned projects in the UK. The integration of the Solarcentury team and its renewables projects has been a key step towards Statkraft's goal to develop 8 GW of wind and solar by 2025.
Statkraft is also committed to helping some of the world's poorest communities to benefit from solar energy. In the UK Statkraft has launched a strategic partnership with SolarAid to donate £2 million over the next three years, which will help to fund solar power access for clinics in Africa which operate without access to reliable electricity. Statkraft's work with SolarAid is critical to tackle climate change and energy poverty and to help ensure access to modern energy for all.
A wealth of unharnessed wind
The UK, and Scotland specifically, is an essential market for wind generation for Europe. The UK Net Zero Strategy recognises that "a low-cost, net zero consistent electricity system is most likely to be composed predominantly of wind and solar generation." If 35 GW of onshore wind is deployed by 2035, the UK could reduce electricity costs by 7% and support its green transformation through the creation of 31,000 direct and indirect jobs.2 The UK is already world-leading in this sector, but the benefits of onshore wind are dependent on the lifting of the barriers which have so far limited the deployment of this transformational technology.
Statkraft's LES expects that wind capacity will grow by a factor of seven by 2050, making it essential for the UK to clear the way now to get ahead of surging demand.
"Research in Statkraft's Low Emissions Scenario suggests that wind capacity will grow by seven times by 2050. It is critical, now more than ever, that the UK makes way for the transition to renewable energy," says Eivind Torblaa, Vice President, Asset Ownership, Wind and Solar UK.
Unlocking investment for the deployment of wind will require the UK Government to develop a strategy which can provide predictable revenue streams through regular Contracts for Difference (CfDs) auctions and lifts the cap on the cheapest renewables. Statkraft has welcomed the commitment in the Net Zero Strategy to regular CfD auctions through the 2020s. Streamlined planning processes will also help the UK to speed-up deployment, with new onshore developments usually taking eight years from securing landowner agreement to operation. This need for evolution in the planning process has been recognised by the UK Government, and Statkraft has welcomed this commitment in the Net Zero Strategy to "ensure the planning system can support the deployment of low carbon energy infrastructure."
To reach the rate of renewable deployment that we need to meet UK's ambitious target for net zero carbon emissions, these barriers must be lifted. And there is public support for this – opinion in the UK is firmly on the side of onshore wind, with 70% of people supporting its development.
Statkraft is setting the benchmark for the successful deployment of renewables, whilst creating jobs, reducing pollution, improving habitats, and working hand-in-hand with local communities. Already, our Community Benefit Funds invest over £500,000 per year to local projects and initiatives, making our projects truly local assets. Statkraft is also the only company that has committed to funding broadband feasibility studies during development, exploring the potential for facilitating delivery of super-fast broadband to our local communities.
Virtual power plants
Cutting-edge smart technologies will help to drive the momentum for net zero and ensure that the UK can effectively utilise its sources of renewable energy. Statkraft's trading platform Unity acts as a virtual power plant, enhancing the grid's flexibility by matching renewable generation to supply and demand. This helps to ensure stability of supply, protecting consumers, and guaranteeing a fair price for producers.
"The virtual power plant is smart technology that makes it possible to manage generation from a large number of smaller power plants as if they were a single, large power plant," Duncan Dale, Vice President Sales & New Products UK, explains:
The virtual power plant facilitates better and speedier adaptation of power generation in response to supply and demand for renewable power, and it utilises the grid's flexibility. Combined with batteries or hydrogen energy storage, this is a good way of achieving the flexibility we will need in the coming years when we are set to increase electrification.
Statkraft also offers independent power producers access to the market through Power Purchase Agreements (PPA) as the UK's leading provider of both short and long term PPAs Since 2006, we have invested nearly £1.5 billion in the UK's renewable energy infrastructure and facilitated over 6 GW of new-build renewable energy generation from PPAs.
In September 2021, Statkraft began purchasing the electrical output from the world's largest floating wind farm through a PPA. The Kincardine Offshore Windfarm Ltd development will generate enough electricity to power over 50,000 homes, all supported by Statkraft's PPA.
Is hydrogen the future?
As the UK looks to the future with its carbon emissions targets, it is vital that new and innovative technologies are deployed to speed up the transition and to provide better solutions to our energy needs. Hydrogen is one such technology, and it will transform the way the UK considers its power system.
Debate around hydrogen often becomes muddled in discussions of grey, green and blue. For Statkraft the answer to this question is simple. As a renewable energy company, we will only be working with green hydrogen; 100% emission-free.
With world-leading industry expertise, natural resources and infrastructure, the UK is in prime position to deliver green hydrogen. As the cleanest possible hydrogen technology, green should be prioritised above production methods that rely on fossil fuels, like blue hydrogen.
While Statkraft expects that there will be a period when blue hydrogen will be needed, to supply demand in the short-term when the market takes off, this must not slow the UK's transition to green hydrogen. It is essential that UK Government does not lock-in CfDs and subsidies for blue hydrogen, as this will only prolong the extraction of fossil fuels – undermining the UK's ambitions for net zero.
The incredible potential of green hydrogen to cleanly and sustainably decarbonise the UK's transport networks and industries, through co-located projects pioneered by Statkraft, using renewable energy, cannot be overstated. By 2050 Statkraft's LES expects that over 20% of Europe's power demand will come from green hydrogen, so the time to act is now.
With over a century's experience in renewable energy generation and expertise from successful projects in Norway, we are now preparing to offer green hydrogen in the UK. Statkraft is developing a long-term hydrogen strategy and is already identifying sites across the UK. Our early projects aim to combine electrolysers with wind and solar farms, connected directly to operations and industry that will use the green hydrogen generated.
Statkraft's vision for Britain
Statkraft strongly supports the UK's commitment to meeting its ambitious net zero targets and expects to deploy a minimum of 600MW of wind and solar capacity in the UK by 2025, then accelerating further to help meet the UK's goals. Worldwide, Statkraft plans to develop 8 GW of wind and solar by 2025, building on the expertise which will help us to support the UK's ambitions.
Ensuring the security of our energy supply as we transition to renewables is critical and Statkraft is committed to pioneering synchronous technology through our Greener Grid ParksTM, to ensure that the UK's energy supply remains flexible and stable, whilst ending reliance on fossil fuels. This effort is vital in supporting NGESO's efforts to prepare the UK's grid for renewable electricity by 2025.
To meet the UK's net zero goals, it is essential that the UK Government lifts the barriers to greater deployment of onshore renewables and commits to prioritise green hydrogen. From regular CfD auctions and grid modernisation to lifting the limits on onshore wind deployment and the expedition of planning approval, there is still much to be done. While global efforts to halt climate change saw record deployment of wind and solar in 2020, we still need to install twice as much every year to limit global warming to two degrees, setting a high benchmark for future ambition.
Global leaders must take bold action – at COP26 and beyond – to ensure not only the UK but every region is able to deliver a truly net zero future. This will take joint action and commitment to green technologies, improved processes across development and a truly modern, well-functioning power market with effective carbon pricing, says David Flood, Managing Director of Statkraft UK.